▲Weight Loss System BTL exilis/Velashape/Cryolipolysis/RF Cavitation/Lipolaser/Shockwave RF
SW-B991 Shockwave Rf Ultrasonic Body Slimming Machine System Weight Loss Equipment
RF
Shockwave
Body slimming
Skin tightening
SW-B991 Shockwave Rf Ultrasonic Body Slimming Machine System Weight Loss Equipment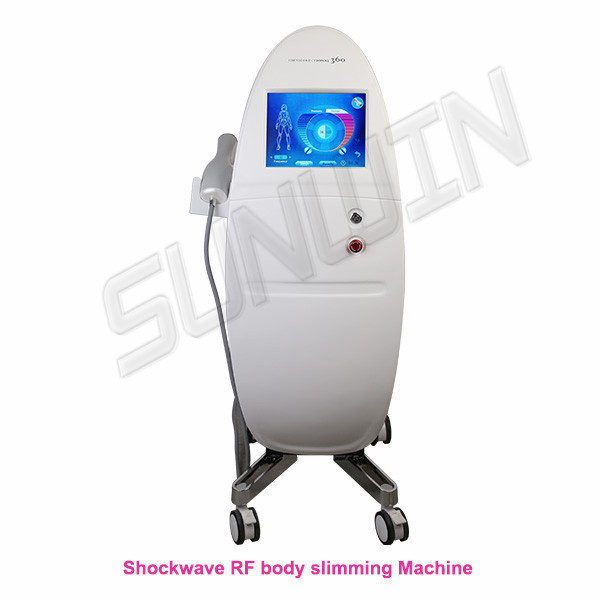 The heat shoeck slimming system uses a combination of powerful Radio Frequency and Shock Wave technologies to target the causes of cellulite. The output of the device is a safely controlled and measured combination of thermal energy and mechanical energy, which treats all types and grades of cellulite.

Machine advantages
1. The only one device that treats all 5 causes of cellulite with immediately visible results
2. Therapy is not limited skin type - everybody is a candidate.
3. Combination of powerful thermal and mechanical energy allows treating all kinds and grades of cellulite
4. Non-surgical treatment, no blooding, tiny traumatic, high safety.
5. Non-invasive & no downtime – so you can carry on with everyday life right after a treatment session
Treatment Results
The simultaneous delivery of both energies leads to recomposition and recovery of the targeted tissue. As a result, you can see, that the obvious changes in the skin of your body.

1. skin tightening and wrinkle removal of the face, neckand body areas;
2. contouring of abdomen, thighs, arms, leg and most areas of the body;
3. effective at reducing both wrinkles and fat deposits that resist diet and exercise.
Contact Us
Contact: Annie
Phone: 0086-15902095923
Tel: 0086-15902095923
Add: Guangzhou City,China.