Company News
Diamond Microdermabrasion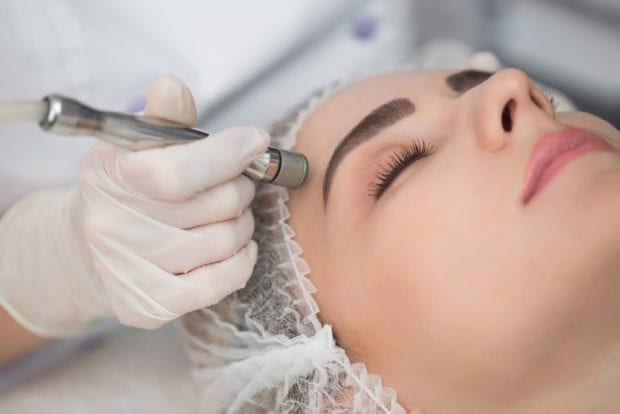 What is diamond microdermabrasion?
Diamond Microdermabrasion is a a modern and effective exfoliating method to remove dead skin cells with a solid, stainless steel dermabrasion wand. It can do skin deep cleaning, Oily skin improvement, completely remove dead skin cells, promote skin cell renewal, improve the pore permeability, pore clean, thereby reducing the generation of acne and also stimulate collagen production.
Diamond Dermabrasion should be in everyone's skincare routine. It is an effective and relaxing treatment that helps the overall appearance of your skin and its health, irrespective of age.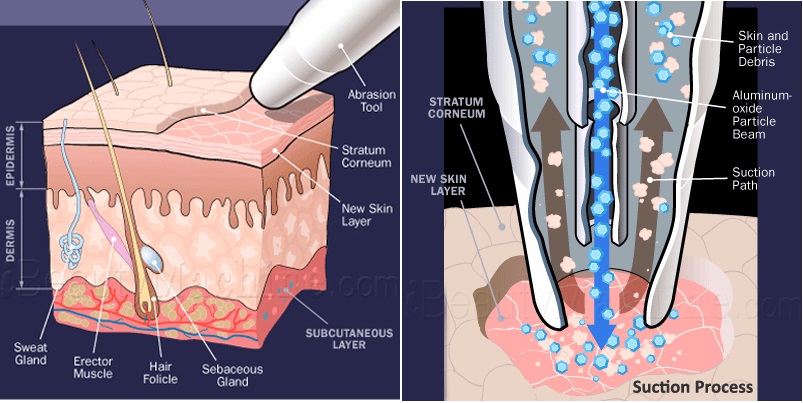 How does the treatment work?
Dead skin cells are suctioned off while the negative pressure boosts blood circulation and stimulates cell regeneration. Skin is freed of excess hardened skin and made receptive for active ingredients. At the same time, impurities caused by clogged pores are reduced by removing the corneum (hardened skin layer). The skin's appearance becomes finer, the pores smaller and the reproduction of skin cells are stimulated. An immediate firming effect is achieved by the vacuum massage.
Benefits of Diamond Microdermabrasion:
Improves blood supply and lymphatic drainage in the skin

Removes blackheads, whiteheads, and dead skin cells

Minimizes fine lines and wrinkles

Unclogs and cleans pores

Improves mild acne scars

Removes excess oil from skin

Evens pigmentation and relieves damage from the sun

Reverses effects of aging

Improves elasticity and tightness
What body areas can be treated?
Generally, the treatment can be performed on all areas of the body: the most common treatment zones are the face, neck, décolletage and back.
FAQ
Is Diamond Peel Microdermabrasion safe?
Yes. Diamond Peel Microdermabrasion is non-invasive. The procedure only removes the outermost layer of dead skin cells to reveal the fresher, younger cells beneath. Regardless of your skin's condition, fine lines and age spots may be erased and acne scars and stretch marks will become less obvious.
Does the Diamond Peel hurt?
No, the Diamond Peel does not hurt. You may feel some abrasion and slight suction but there is no pain involved.
How long is the Diamond Peel procedure?
The Diamond Peel procedure takes approximately 35 - 45 minutes.
How soon will I see results?
Immediately! After your first treatment your skin will have a fresh pink glow. It will look healthier and feel smoother and softer. Your improvement will continue throughout your treatment program.
What happens after treatment?
Once the treatment is over redness is normal. Do not apply pressure or hot water to the treated area within 48 hours of the procedure. Facial moisturisers are important to be used to keep the skin healthy as well as wearing an spot in sunlight.
Can I go back to work and put on makeup after the procedure?
Absolutely. The Diamond Peel will leave you with smooth, clean skin. Your face may be a bit blushed but you can definitely put on makeup and go back to work.
What about the frequency of treatments?
Depending on your skin condition, we recommend repeating diamond microdermabrasion at intervals of 4 to 6 weeks to achieve a consistent result. For problem skin, it makes sense to shorten the intervals to 2 weeks between treatments, until the appearance of your skin has improved significantly.
Should I opt for the treatment?
There are very few cases where diamond microdermabrasion is not recommended. It is generally an ideal treatment for promoting healthy skin and helping it to regenerate. It is particularly recommended for:
· preparing the skin for mesotherapy
· blemished or oily skin, or with enlarged pores
· prevention or counteraction of premature wrinkles
· treatment of light scarring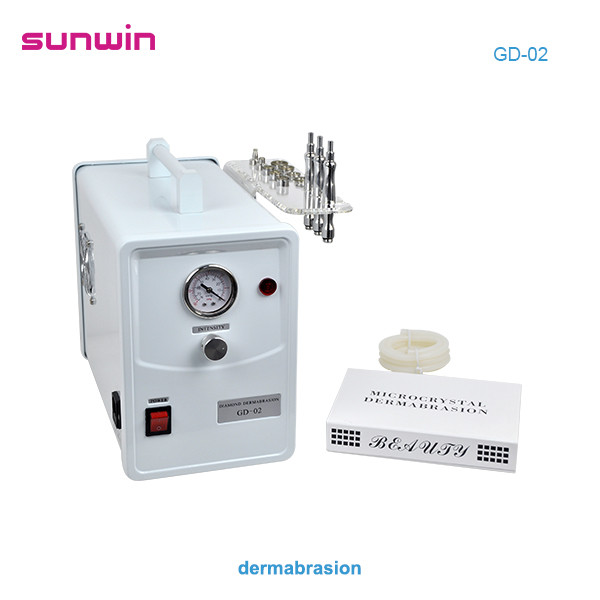 Features
a. Painless treatment, the suction power is good for all skin types, included the sensitive skin
b. Vacuum dermabrasion can removal all kind of dead skin from pores, avoid acnes
c. 9 diamond tips for nose side, face, forehead, comfortable for all skin area.
Diamond Microdermabrasion
The machine included 3 stainless wands and 9 diamond tips, suitable for all skin types, provide the no bleediing, no pain treatment to rub the skin surface, with the vacuum suction, blackheads, dead skin and old skin will go out to the handle,good for skin care.
Skin Cleaning
After the vacuum dermabrasion treatment, skin get a little red and judt, but will disappear after 1-2 hours, you can see the skin is more cleans than wash by handle, and less blakcheads.
Categories
Contact Us
Contact: Annie
Phone: 0086-15902095923
Tel: 0086-15902095923
Add: Guangzhou City,China.