▲Weight Loss System BTL exilis/Velashape/Cryolipolysis/RF Cavitation/Lipolaser/Shockwave RF
SW-S2 Portable RF Vacuum Suction Body Slimimng Weight Loss Fat Removal Cellulite Treatment Skin Tightening Machine
skin tightening
rf cavitation
body slimming
Face lifting
SW-S2 Portable RF Vacuum Suction Body Slimimng Weight Loss Fat Removal Cellulite Treatment Skin Tightening Machine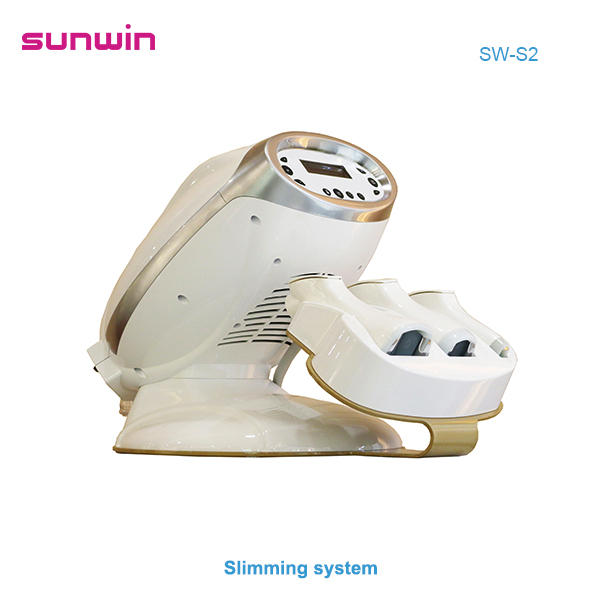 Featurea of the machine:
♦Japan imported pump,5 working modes with different speed,continus suction and release,speed up to 10 times/s;
♦800k Hz mild RF engery,safe to use,easy to operate, no hazard, suitable for most people with comfortable treatment;
♦Portable style,space saving, cost saving,easy operating.
Specification for Vacuum RF System Body Slimming Machine
Radio Frequency Wave Action - The collagen fibers of the dermis layer can be heated to 45 ° C - 65 ° C, and the collagen fibers shrink immediately, so that the loose skin wrinkles are tightened.
Radio Frequency Effect - The stimulated dermis collagen gradually proliferates, prompting the dermis to restore firmness and elasticity, thereby achieving firming and wrinkle removal.
Applications:
1) Fat Reduction / Cellulite Reduction;
2) Body Contouring and shaping;
3) Skin Tightening and Face Lifting,Neck Firming;
4) Eyes Care and Soothe Fatigue.
Contact Us
Contact: Annie
Phone: 0086-15902095923
Tel: 0086-15902095923
Add: Guangzhou City,China.