▲EMS/Non-needle/Micro-Needle Mesotherapy Series
SW-N35 Non-needle Water Mesogun Facial Skin Whitening And Rejuvenation Machine
skin rejuvenation
mesotherapy
needle free meso gun
skin whitening
SW-N35 Non-needle Water Mesogun Facial Skin Whitening And Rejuvenation Machine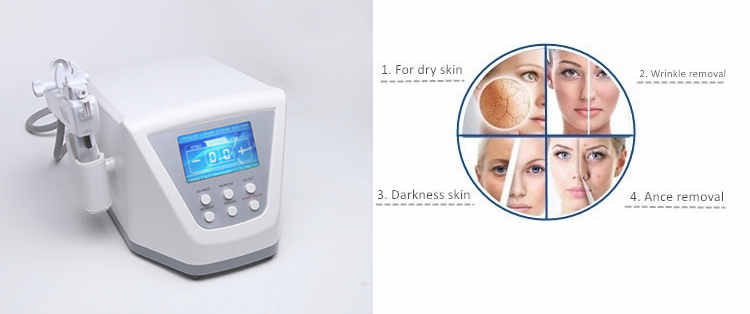 Working Principle:
Needle free mesotherapy gun (mesogun) adopts advanced processing technology to make an innovation on the injector.
Different from mesotherapy guns that use needles, we use a microchip with multiple pins to deliver nutrition and essentials, which can be reached to subcutaneous layer under high pressures from the pistol.

Main Features:
1) High pressure double crank to control the die opening and closing.
2) Simple structure in linear type ,easy in installation and maintenance.
3) Running in a high automatization and intellectualization,no pollution.
4) Apply a linker to connect with the air conveyor ,which can directly inline with filling machine .
5) Adopting advanced world famous brand components in pneumatic parts ,electric parts and operation parts.
Function:
1.Face Lifting
2.Skin Rejuveration
3.Vacuum Injection
4.Plump cheeks
5.Abundant lip
6.Whitening Moisturizing;
7.Improve acne pit (atrophic scar);
8.Improve rough pore and neck lines, etc;
9.Prominent cheekbones relieved;
10.Highly improve the forehead, temple, nose, eyes, mouth weeks light aging;
Advantage:
1. Needle free injection skin beauty treatment= hyaluronic acid+ many kinds of skin care method.
2. International high-end beauty import materials, a security for your beauty.
3. Fine injection, quick and convenient.
4. Non-surgical treatment, no blooding, tiny traumatic, high safety.
Contact Us
Contact: Annie
Phone: 0086-15902095923
Tel: 0086-15902095923
Add: Guangzhou City,China.