▲808nm/Triple wavelength 1064nm 755nm 808nm diode laser machine
SW-808E-49 Diode laser 808nm hair removal skin rejuvenation machine/ triple wavelength 755nm 808nm 1064nm diode laser epilator
Painless hair removal
German Jenoptik laser bar
Triple wavelengths diode laser
600W laser power
SW-808E-49 Diode laser 808nm hair removal skin rejuvenation machine/ triple wavelength 755nm 808nm 1064nm diode laser epilator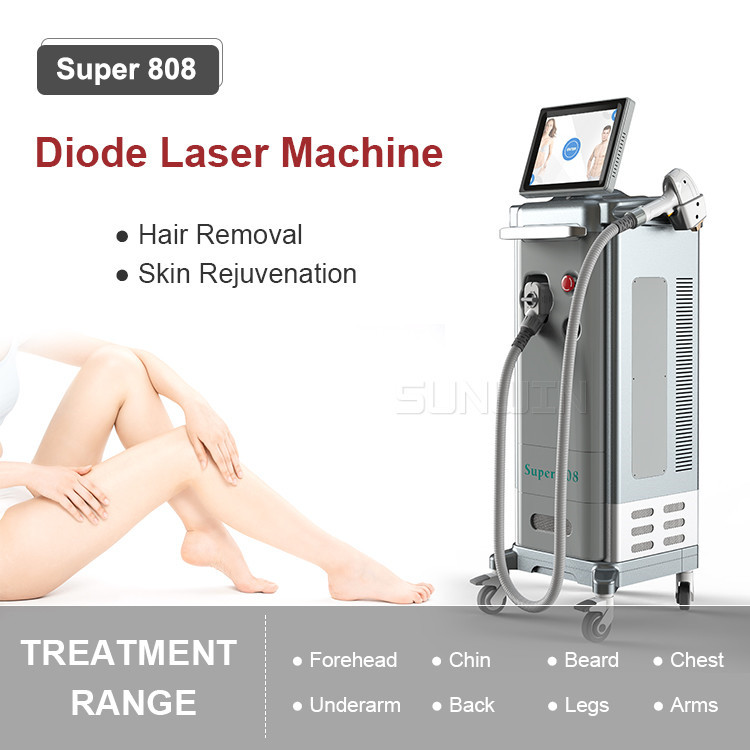 The system uses the optimal hair removal wavelength of 808nm diode for deep penetration into the dermis where the hair follicle is located. In treatment procedure, a series of low fluence, high repetition pulses increases the temperature of both the hair follicle and the surrounding, nourishing tissue to 45 degree Celsius. This more gradual heat delivery uses the chromophores into the surround tissue as reservoirs to effectively heat up the hair follicle. This, along with the heat energy absorbed directly by the hair follicle, damages the follicle and prevents re-growth.
808nm diode laser hair removal machine is particularly effective to hair follicle melanocytes without injury surrounding tissue. The laser light can be absorbed by hair shaft and hair follicles in the melanin, and converted into heat, thus increasing the hair follicle temperature. When the temperature raises high enough to irreversibly damage the hair follicle structure, which disappear after a period of natural physiological processes of hair follicles and thus achieve the purpose of permanent hair removal.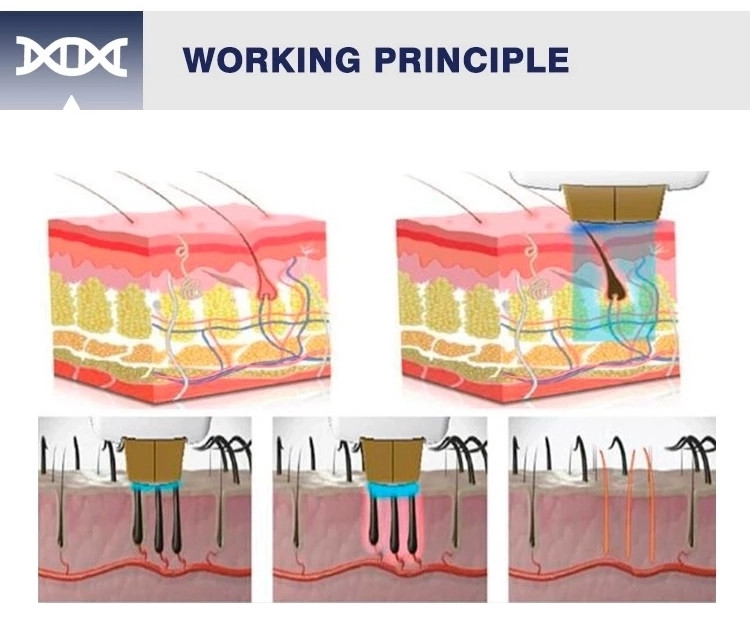 Advantages:
808nm diode laser

enables the light to penetrate deeper into skin and is safer than other lasers because it can avoid the melanin pigment in the skin's epidermis. We can use it for permanent hair reduction of all color hairs on all 6 skin types, including tanned skin.

808nm diode laser allows fast repetition rates up to 10Hz(10 pulses-per-second), with in-motion treatment, fast hair removal for big area treatment.
Probe built in with excellent contact cooling technology, PAIN-FREE hair removal.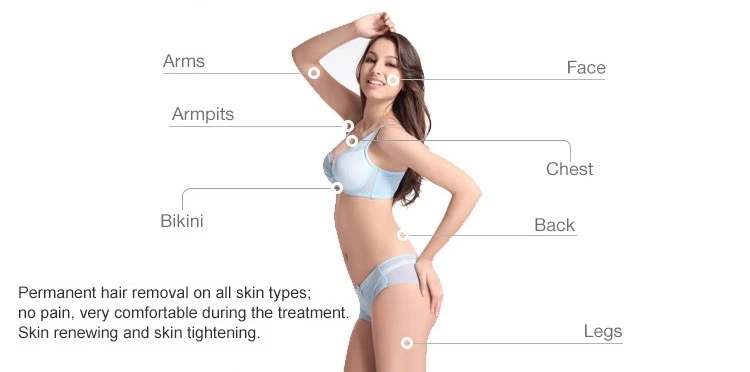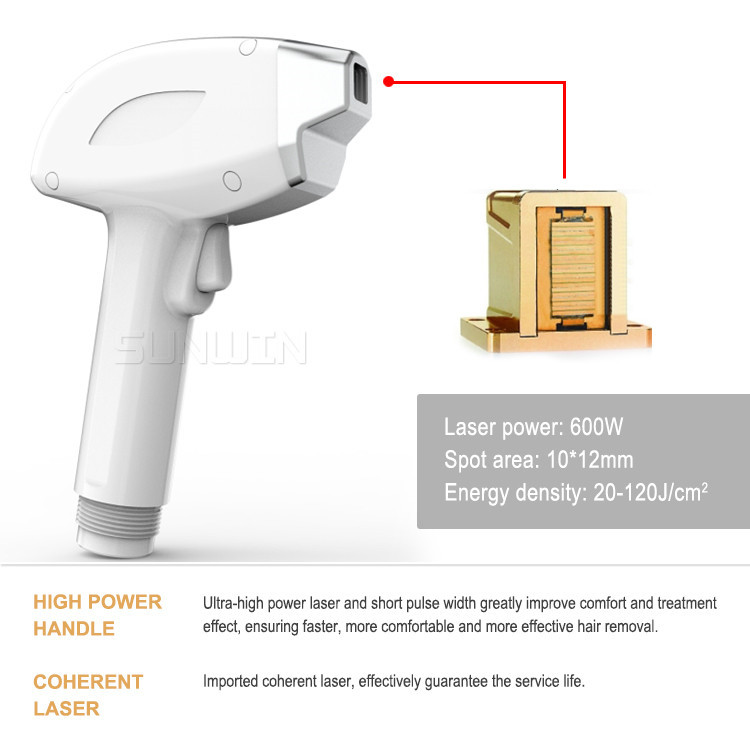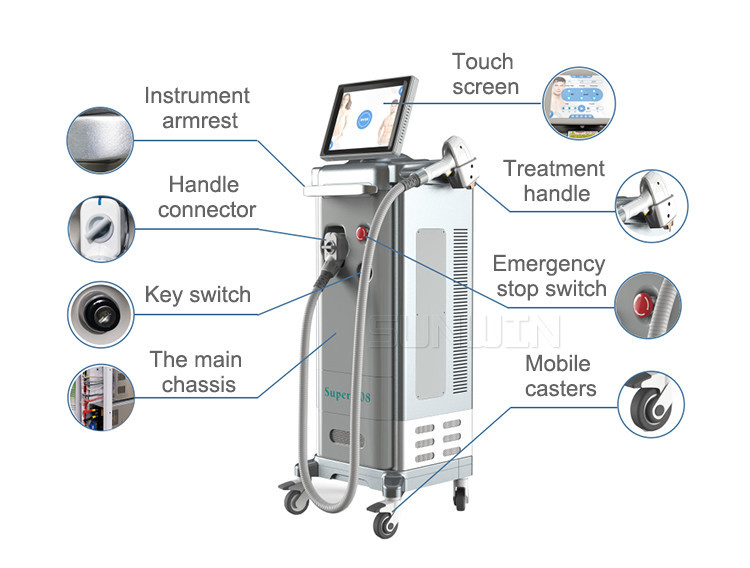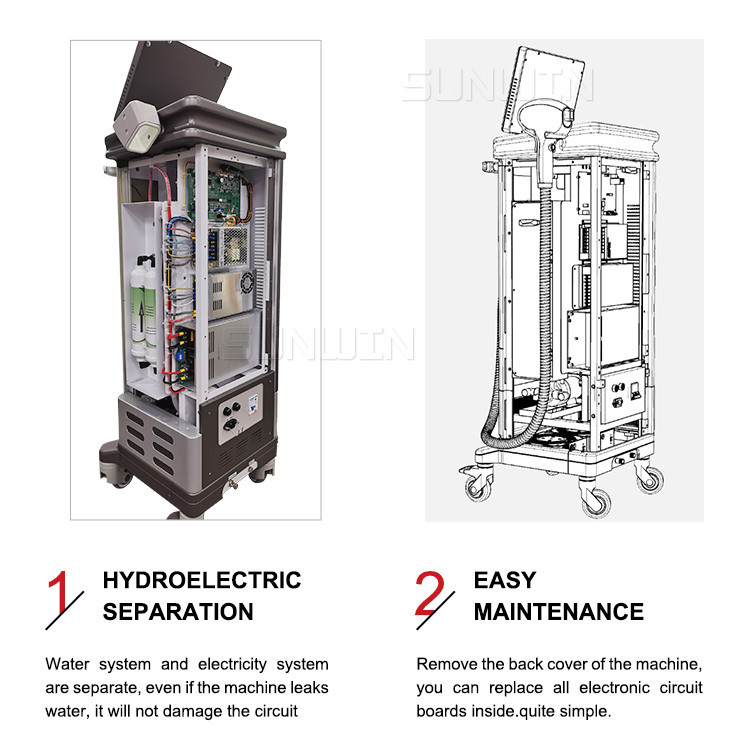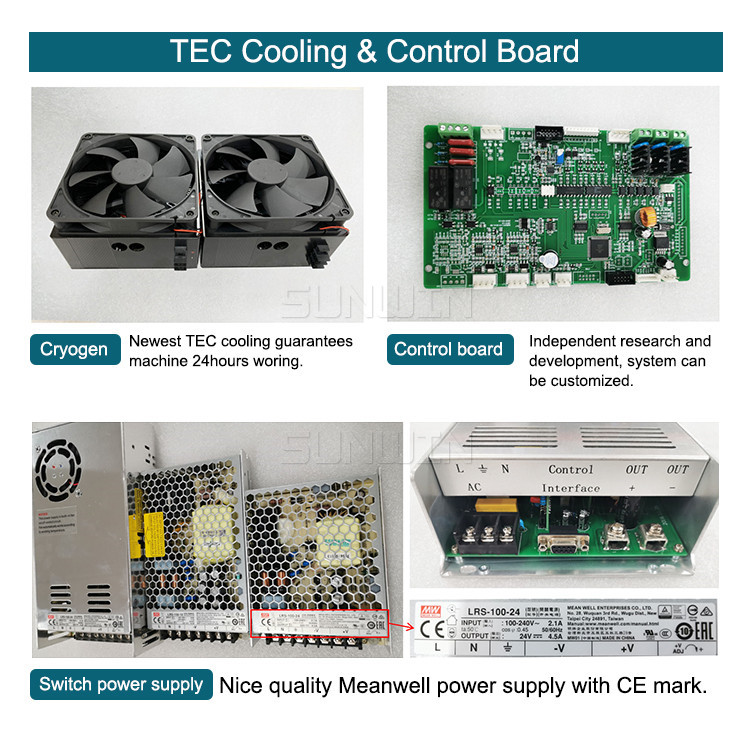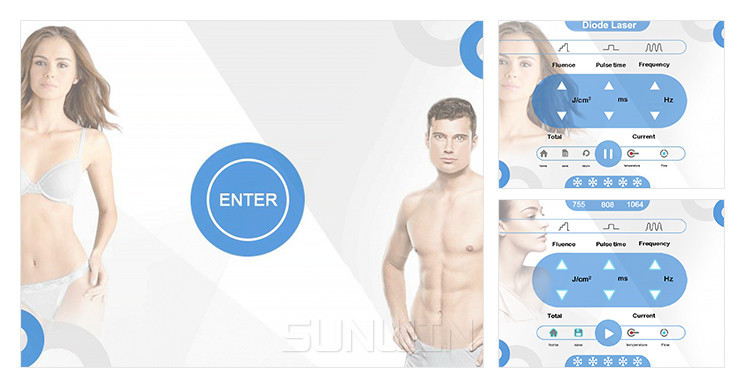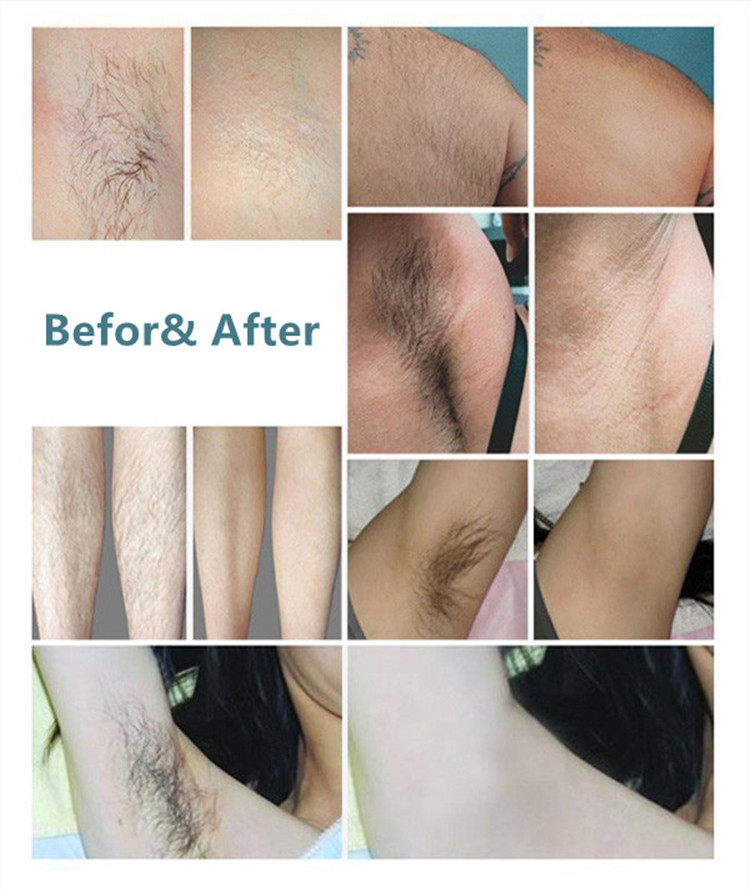 Contact Us
Contact: Annie
Phone: 0086-15902095923
Tel: 0086-15902095923
Add: Guangzhou City,China.