▲Weight Loss System BTL exilis/Velashape/Cryolipolysis/RF Cavitation/Lipolaser/Shockwave RF
SW-360F 360 degree silicone cryotherapy machine Cryolipolyse Machine price criolipolise device body slimming belly fat cell freezing weight loss
cryolipolysis
weight loss
fat freeze
cryotherapy machine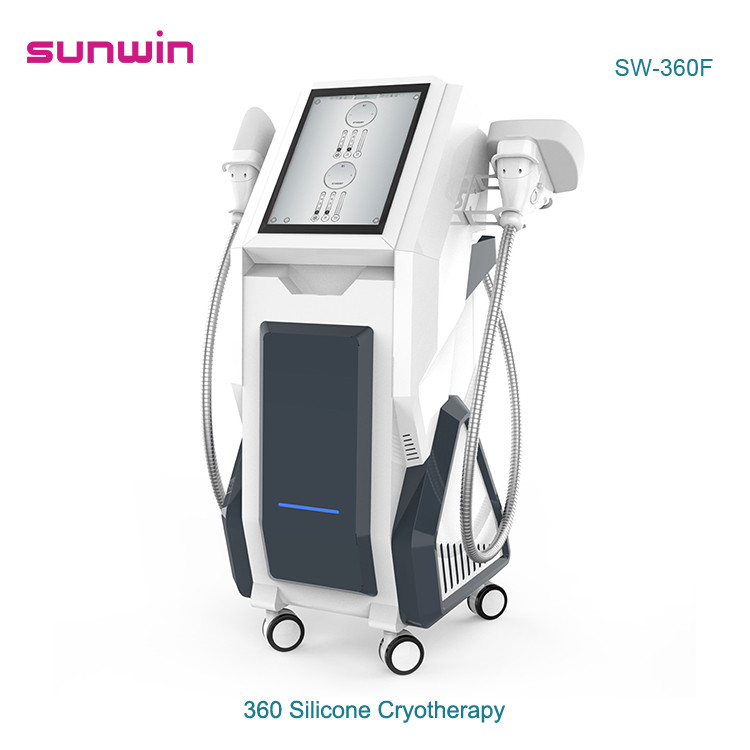 Cryolipolysis
Cryolipolysis is a new non-invasive way to gently and effectively reduce fat in targeted areas of the body. As triglyceride in fats will be converted into solid in particular low temperatures, it uses advanced cooling technology to selectively target fat bulges and eliminate fat cells through a gradual process that does not harm the surrounding tissues, reduce unwanted fat. A number of methods have been attempted for lipolysis including the use of laser, ultrasound, and radiofrequency electric current, since cryo was developed appling cooling to tissue, was approved as the most effective way to fat reduction. This revolutionary new idea of dissolving fat, which is approved as an important technology progress in fat reduction since it is put into use.
Features
1.360° all-around cooling technology
3.Dual-channel cooling fat
4.Various treatment heads
5.Easy replacement of treatment head
6.1H 27% fat loss 0 trauma 0 anesthesia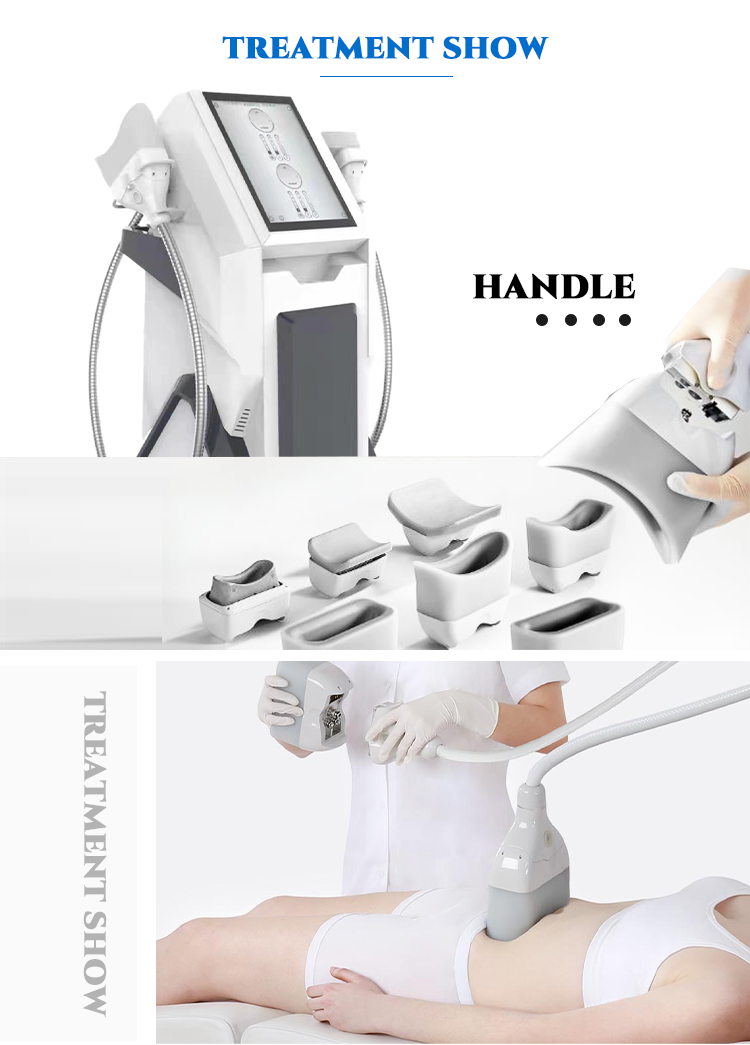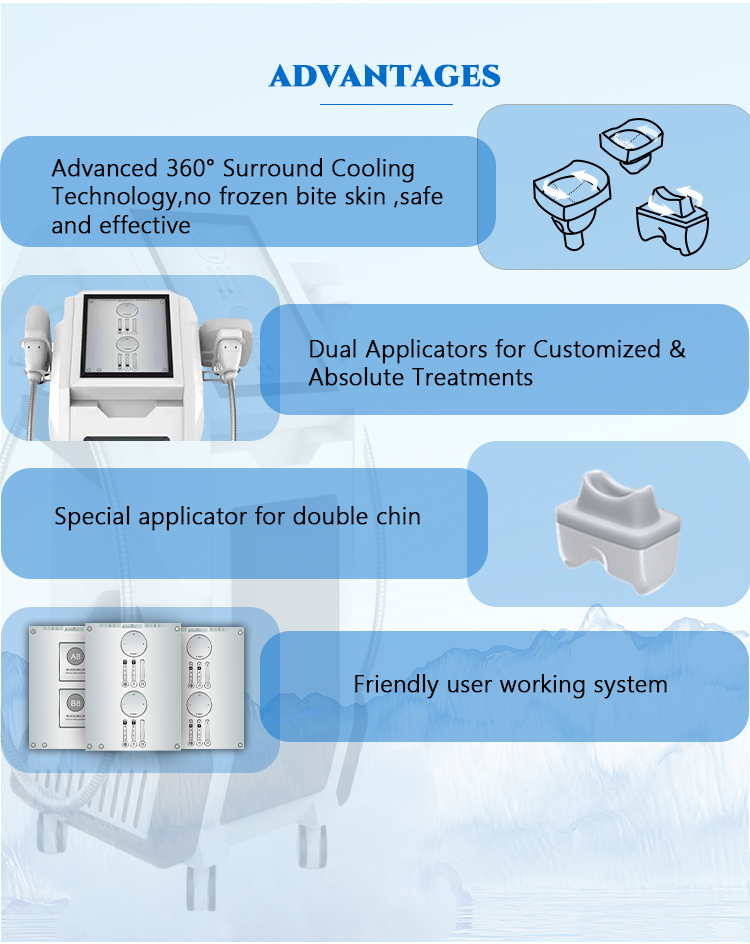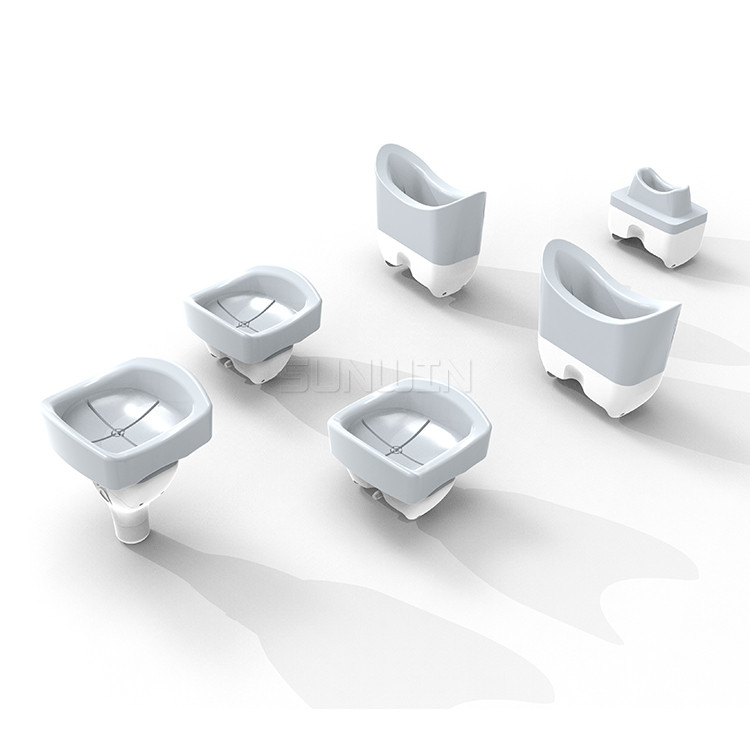 Contact Us
Contact: Annie
Phone: 0086-15902095923
Tel: 0086-15902095923
Add: Guangzhou City,China.