▲Body/ Skin Analyzer
GS7 High Accurate Fat Health BMI Body Composition Analyzer Machine with Printer
BMI
body composition analyzer
fat health analyzer
body scanner


Body Composition Analyzer Principle:
Human body elements analysis equipment, applies the accurate measurement of AVR micro computer controller, bases on new statistics method DXA, analysis human elements: fat weight BMI(body mass index), non-fat and other health indicators through multi-frequency bioelectrical impedance analysis melthod(MFBIA). give instruction on guests' health. and provide a scientific basis for losing weight effectively. Which is considered as an epoch-making results of the health industry.

If is health consultants, and it provide an independent analysis of health data for each test.

Applicable to major fitness, body centers, medical centers, senior clubs, supporting projects of losing weight.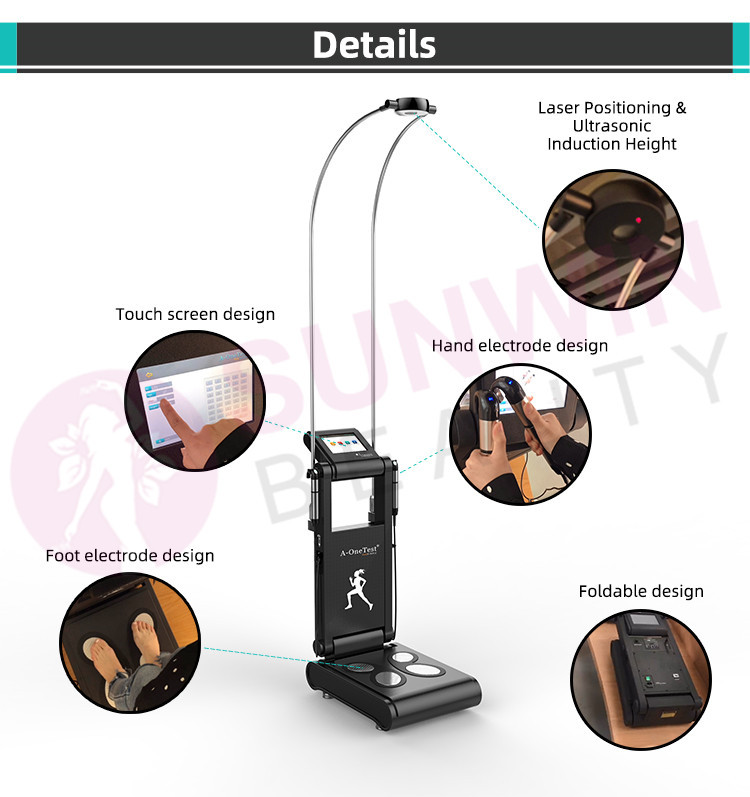 Body Scanner Analyser 9 Sessions:
uBody Composition.
uMuscle fat.
uAnalyzer of obesity.
uObesity diagnosis.
uComprehensive assessment. (Nutritional assessment, weight management and obesity assessment)
uWeight control.
uBio electrical impedance.
uExercise reference.
uFood reference.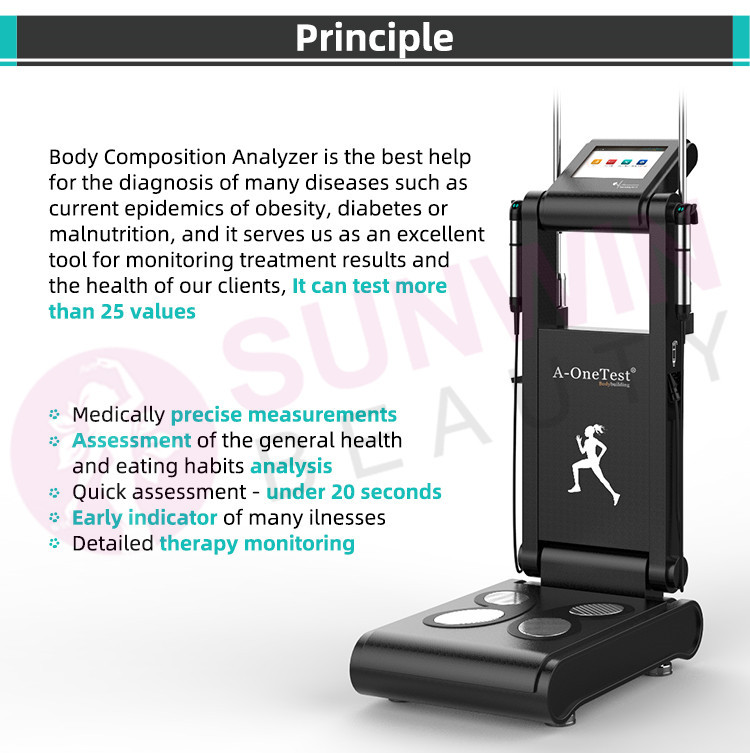 Body Composition Analyze Advantages:
²Precise: The most advanced CE Cleared multi-frequency(25HZ, 50HZ, 100HZ) bioelectrical impedance body composition analyzer;
²Expert: Totally 26 values of body composition analysis with height measurement;
²Quick: Provides highly accurate whole body in under 20 seconds;
²Two Printers: Inbuilt micro thermal printer and HP Color printer included at no charge. The thermal printer works speedily and conveniently and offers optional A4 size color printout;
²Save and Output: SD card can transfer the test data to computer, and with the first letter of the customer' s name will find the test data easily.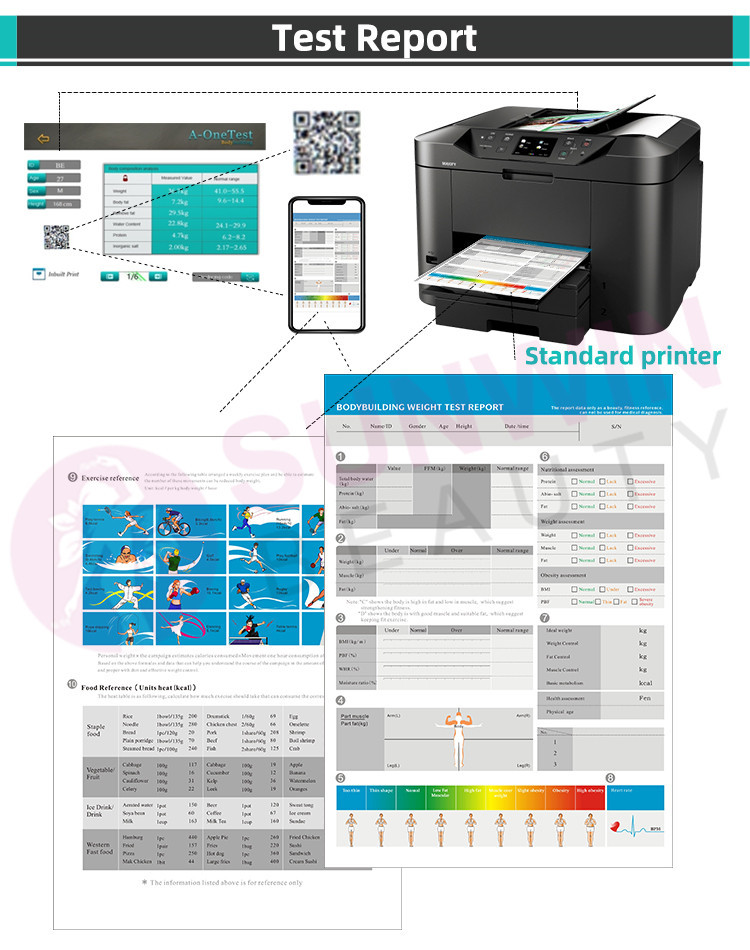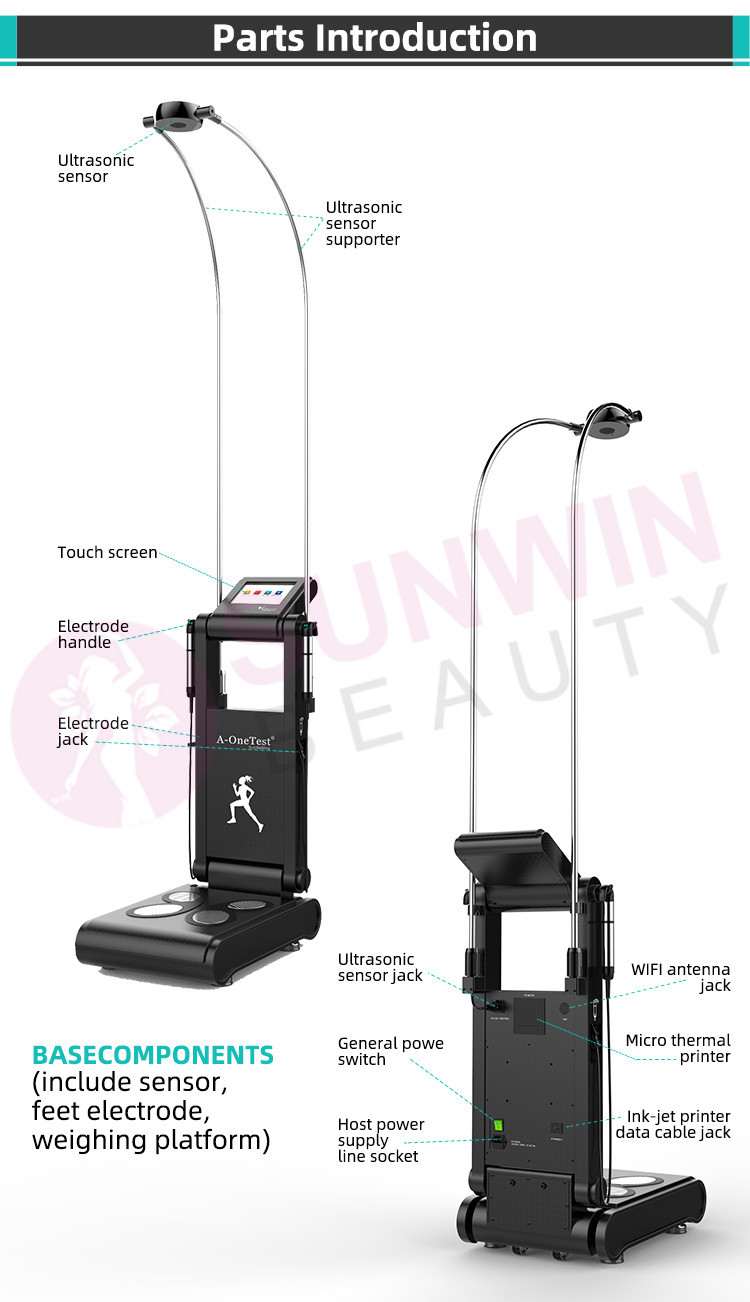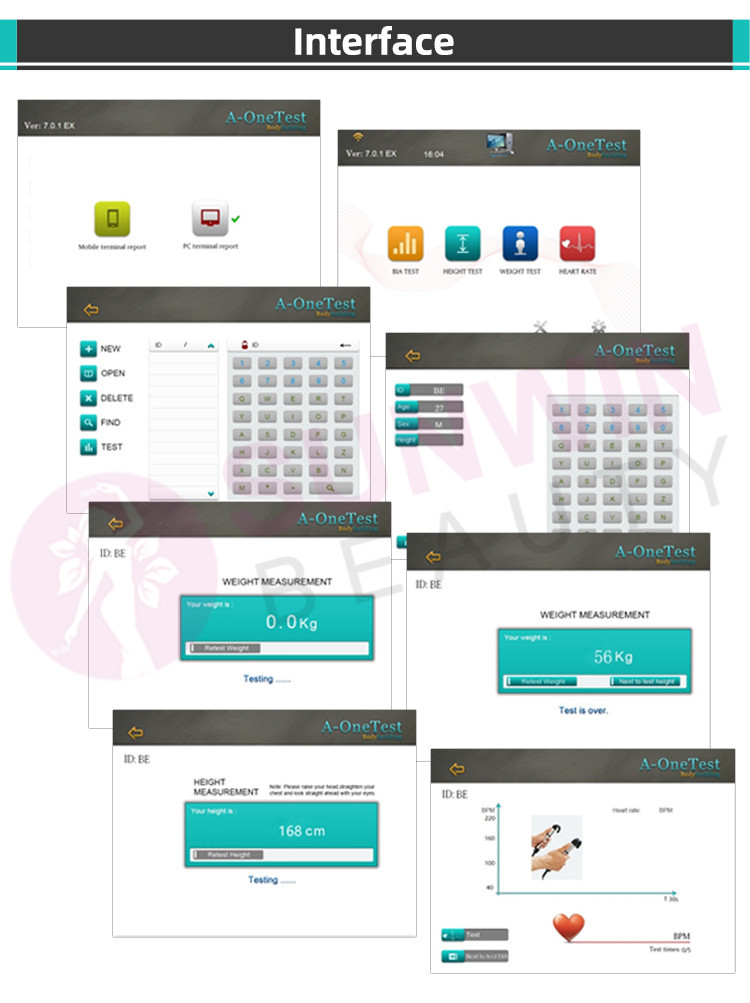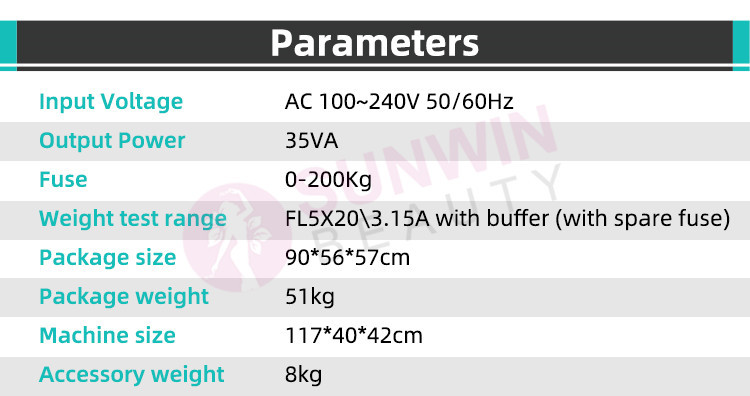 Contact Us
Contact: Annie
Phone: 0086-15902095923
Tel: 0086-15902095923
Add: Guangzhou City,China.