▲Fractional micro RF/thermo RF face lifting
SW-B1320 3 in 1 fractional skin rejuvenation wrinkles removal plasma shower pen eyelid lifting device
microneedle rf fractional
microneedling rf
micro-needle rf
rf microneedling machine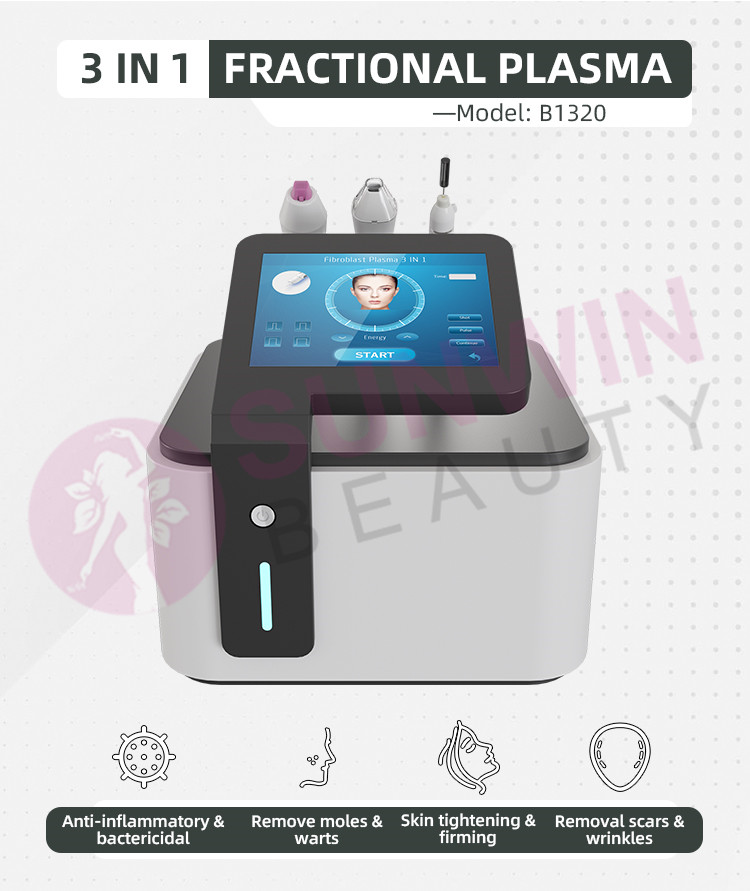 Plasma Skin Tightening Work principle:
The tip of the pen creates a plasma energy arc which is then transferred from the tip of the needle to the surface of the skin. The tissues of the skin are sublimated, or modified, during treatment. The treatment is extremely precise, meaning that the tissues surrounding the area of treatment remain untouched and intact. This results in the tightening of the skin in the desired area. As a result of this, excess skin is reduced and the remaining skin is toned, tightened, and the wrinkles are reduced.
This method of skin resurfacing creates a controlled skin damage, which activates the normal skin-healing process. This process leads to skin remodeling, which then improves various signs of aging.
Unlike other methods of skin ablation, there are no open wounds during the healing phase. Therefore, there is minimal risk of scarring, infection or loss of pigmentation.
Plasma Skin Resurfacing Results
In most cases, initial results are visible immediately after treatment. In the first stages of healing, small dry spots called echars form on the skin and remain there for about a week before falling off. This is normal and temporary. Because the treatment stimulates the natural body healing process, it typically takes eight weeks to see the full benefits of the treatment.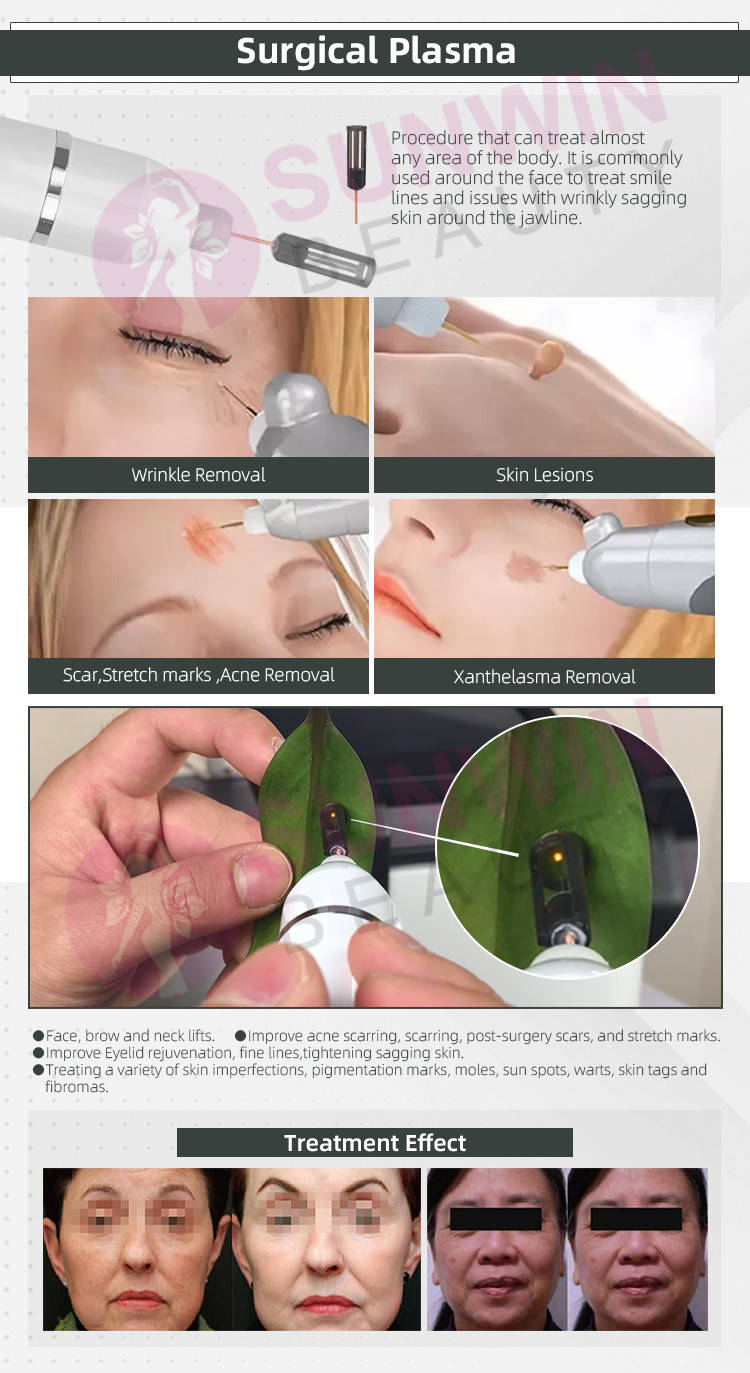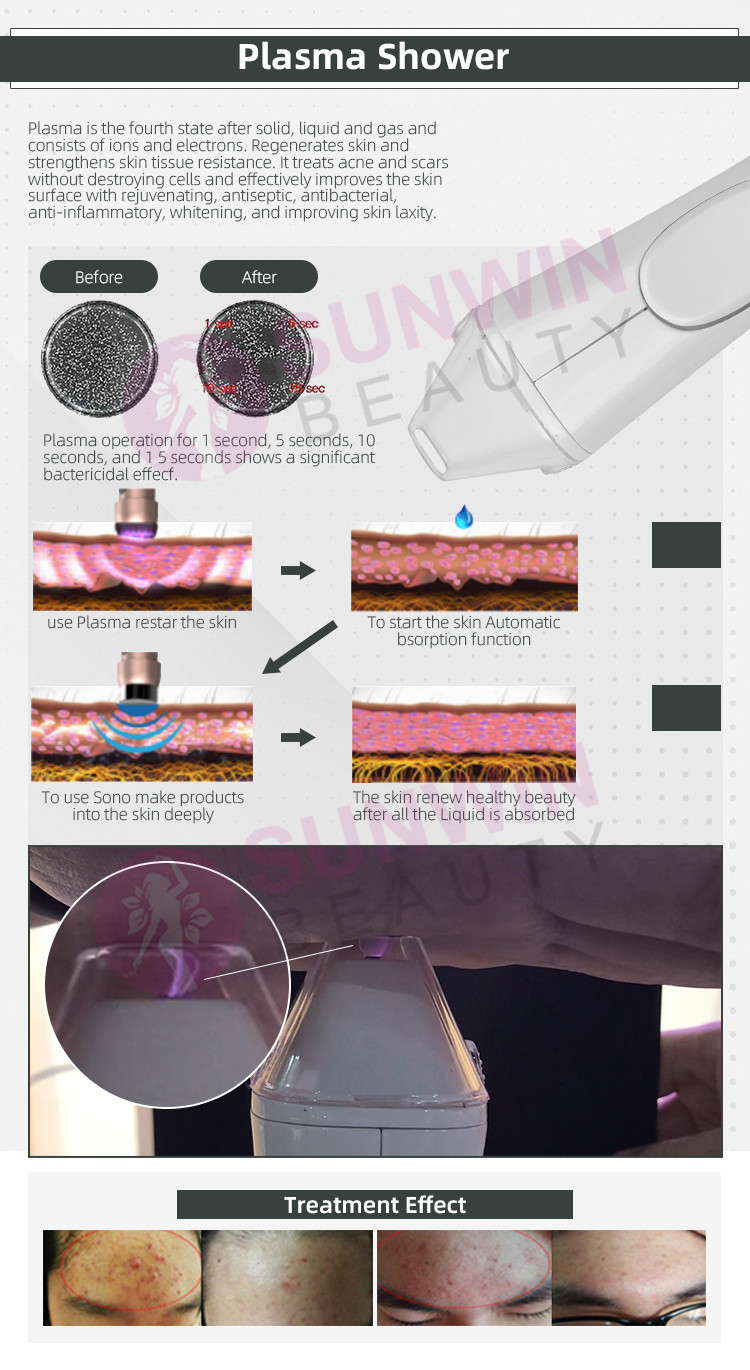 Contact Us
Contact: Annie
Phone: 0086-15902095923
Tel: 0086-15902095923
Add: Guangzhou City,China.