▲Body/ Skin Analyzer
SW-88A Digital skin analyzer camera facial reveal imager skin analysis equipment
skin analysis
skin testing
skin analyzer
3D image
SW-88A Digital skin analyzer camera facial reveal imager skin analysis equipment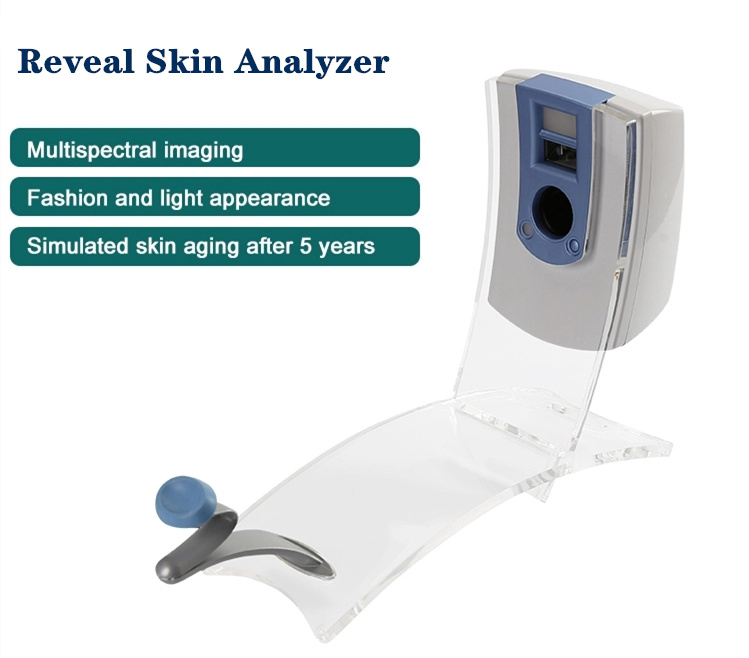 Brief Introduction
Using the digital image technologies via RGB and UV spectrum, Magic Mirror system can diagnosis a lots of
facial problems, such as spot, pore,pigmentation, wrinkle, acne etc, and let the client know very well about
their skin situations by reports including the count of spot, count of wrinkle,count of pore, intensity of spot etc.
In the meantime, the system will offer a set of diagnosis solution and medical suggestion treatment to improve
the poor skin. It also can compare the customer's different face images before and after skin care or treatment.
UV image can distinguish the quality of cosmetics apply skin and also can be clearly detect the illnesses of skin,
and tell damage of ultraviolet or sunshine with different degree skin and hurting skin accurately, magic mirror system
is one of the most dependable professional skin image analysis systems in the field of medical clinic, hospital and all
beauty salon or parlors.
Reveal Skin Analysis Advantage
1. Professional facial skin analysis reveal skin analyzer machine
-3d skin scanner
-High-definition pixels for more intuitive detection of skin conditions
2. High efficiency reveal skin analyzer machine
-strong convincing and reliability, Authoritative.
-fast-speed and precious analysis report.
3. High capacity reveal skin analyzer machine reveal skin analyzer machine
-you can built up or deleted recommendation according to your latest machine, stock product and hot project.
-you can save your all patient's treatment and analysis record.
4. Clear communication reveal skin analyzer machine
-analysis report can be printed, both you and your patient is on inspection.
Contact Us
Contact: Annie
Phone: 0086-15902095923
Tel: 0086-15902095923
Add: Guangzhou City,China.