▲HIEMT/ Emslim Muscle Build&Fat Burn
EMT13-3S MAX HIEMT chair pelvic floor muscle treatment body sculpting butt lift machine
High Intensity Focused Electromagnetic Field
Emslim chair
Pelvic floor muscle therapy
ems sculpt


HIEMT Pelvic floor muscle contraction treatment
is a great option for people of any age who desire a non-invasive solution for urinary incontinence, for women looking to improve the quality of their intimate life and for general core tightening. Due to factors such as the body's normal aging,childbirth or menopause, the pelvic floor muscles decondition and insufficiently support the pelvic organs. These factors directly correlate with urinary incontinence and decreased intimate satisfaction. The pelvic floor matters at any age!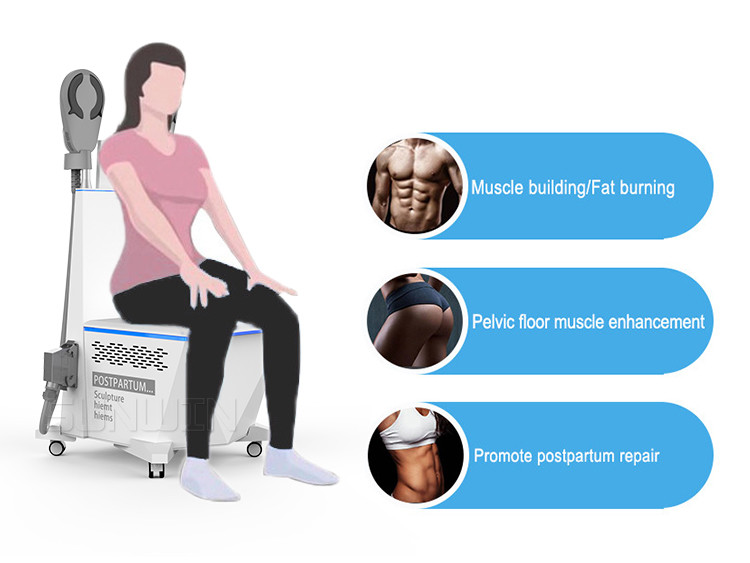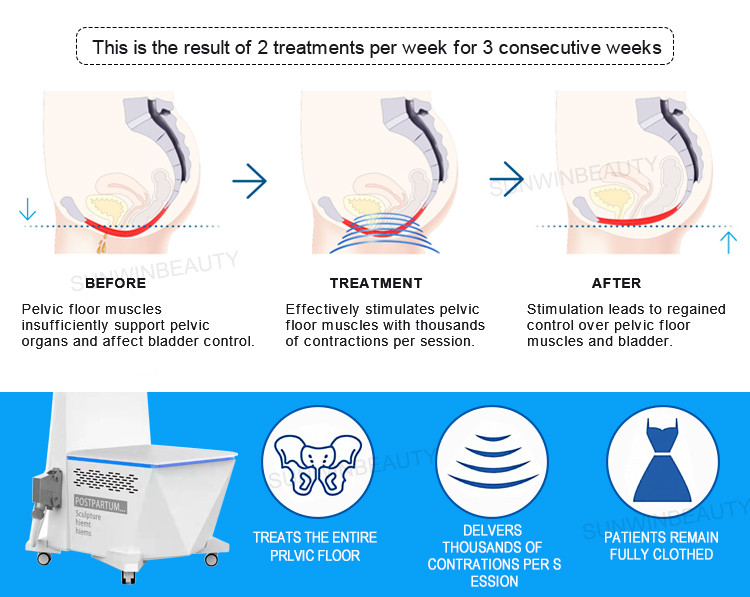 Non intrusive technology, there was no injury or discomfort The non-invasive private beauty instrument adopts revolutionary hifem technology to stimulate motor neurons to control pelvic floor muscles, and makes pelvic floor muscles carry out over contraction(12000 times of pelvic floor muscle contraction)
For Private parts of women and men:
* Resolve stress, urge, overfill and mixed urinary incontinence by strengthening pelvic muscles
* Enhance sexual pleasure and increase the strength of orgasms for women
* Improve blood flow for male performance
* Treatment for Erectile Dysfunction in men.
* Erectile Dysfunction can be a result of an underlying condition such as a weak pelvic floor or nerve damage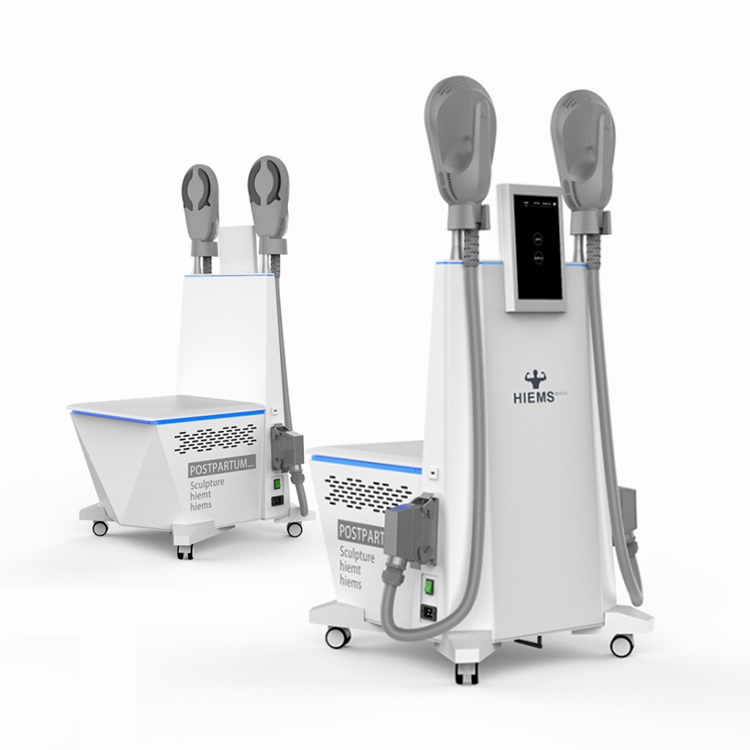 Contact Us
Contact: Annie
Phone: 0086-15902095923
Tel: 0086-15902095923
Add: Guangzhou City,China.