▲HIEMT/ Emslim Muscle Build&Fat Burn
SW-EMT04-2 MAX HIEMT EMS Muscle Stimulator High Intensity Electromagnetic Body Contouring Slimming HIEMS Pro Beauty Equipment
HI-EMT
Emslim neo
Cellulite removal
Fat burning


The 4 handle EMS slim beauty machine use focused electromagnetic field with safe intensity to pass through the body and interact with motor neurons. It's designed for continuously stimulating and contracting the muscle, which is ideal for deeply reshaping the internal structure of the muscle.
Having 2(two) applicators with higher intensity for non-invasive body contouring, so it not only achieves effect on burning fat, but also building muscle at the same time, which is a key to keep a toned and healthy physique.
EMS technology professional device for beauty salons and physicians who want to offer their clients the most up to date and effective non-invasive body contouring treatments.This technology also can builds muscle and burns fat at the same time. Electromagnetic pulses induce supramaximal muscle contractions which force muscle tissue to adapt, leading to an increase in muscle growth while burning fat though lipolysis.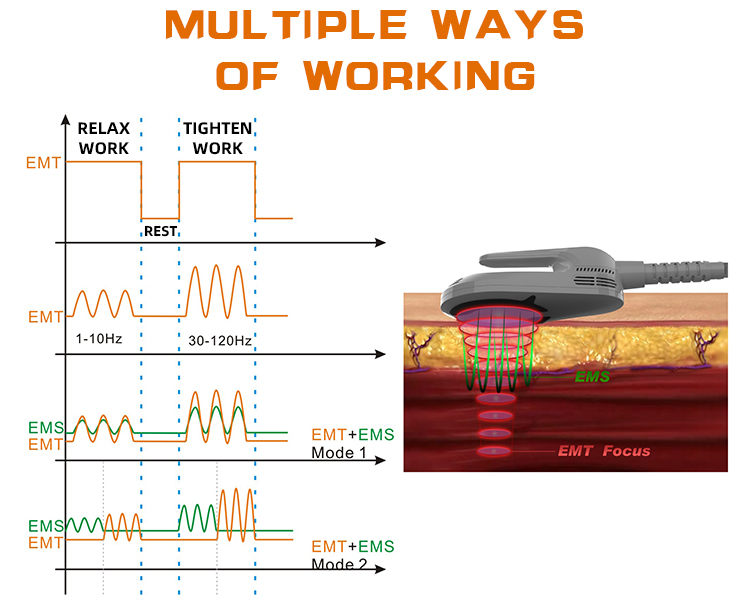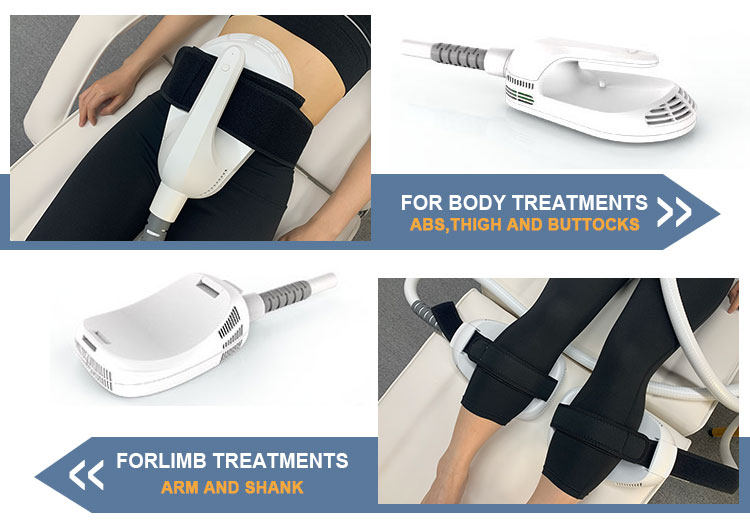 Advantages:
The latest air cooling technology.
No water cooling makes the equipment safer and longer service life.
There is a refrigeration system in the host Fight with waterways and circuits High pressure and low pressure separation Water circulation cooling + fan cooling. The inside of the handle is cooled by water circulation The internal coil increases the heat dissipation area of the water circulation. There is no electric circuit in the handle, so there is no water and electricity intersection, and no water and electricity leakage.

* 4 working heads, plus working heads for arms and calves,allowing treatments for stomach, buttocks, arms and thighs and building
body mulscle.
* Air cooling technology can ensure that the machine works continuously for more than 10 hours without failure
* The handle life is extended to more than 6000 hours
* Single and double handle work can be selected at will
* Plug-in type, working head design is more convenient and stable
* Offer your clients the latest body contouring treatment technology
* Just turn on and let the system do the work for you
* Simple and easy to use operation
* Zero consumables
* Non-invasive, no downtime, no side effects and pain free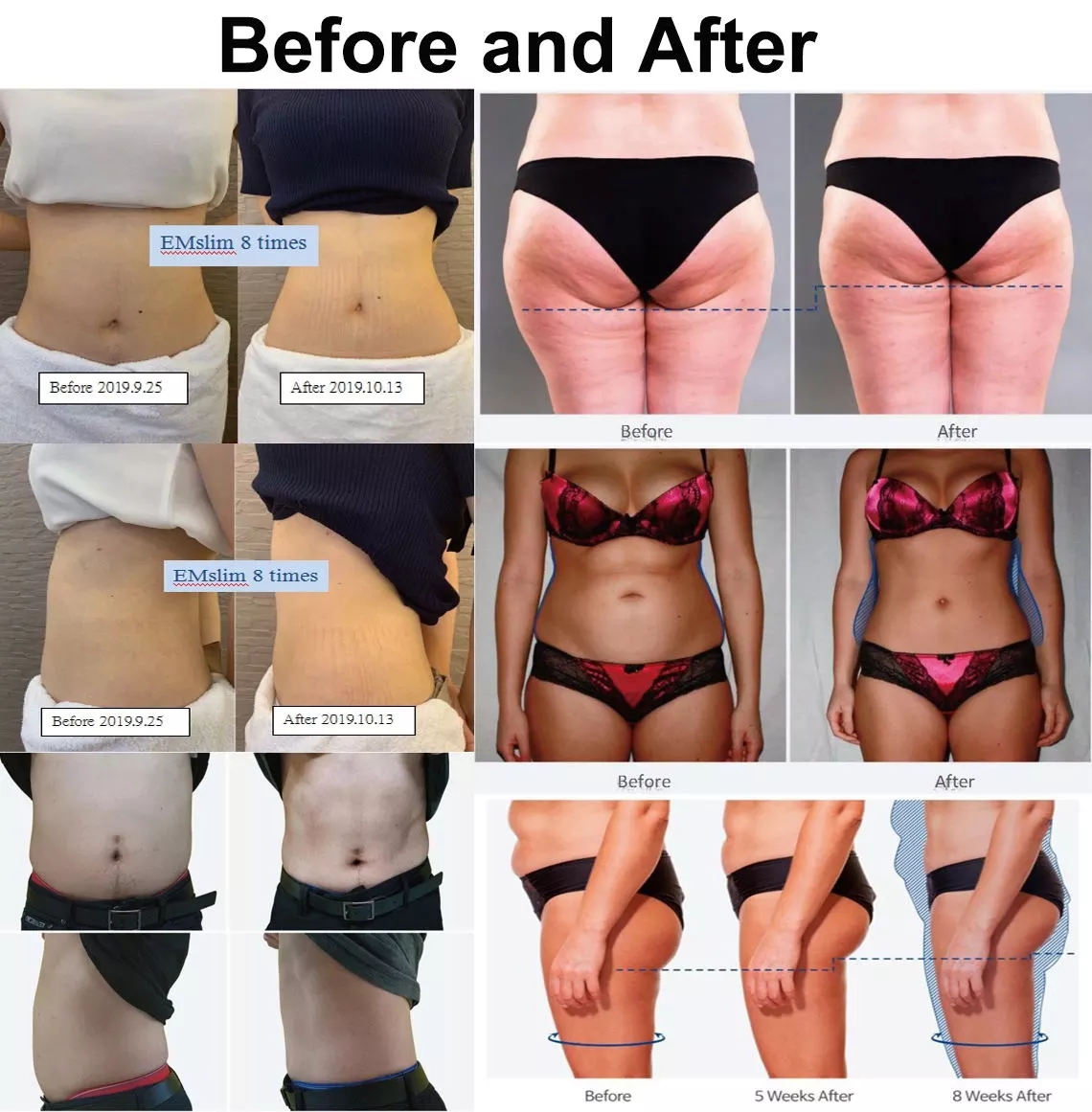 Contact Us
Contact: Annie
Phone: 0086-15902095923
Tel: 0086-15902095923
Add: Guangzhou City,China.