▲HIEMT/ Emslim Muscle Build&Fat Burn
SW-EMT22 high frequency electromagnetic new hiemt electric ems slimming machine muscle stimulator with 4 handles
High Intensity Focused Electromagnetic
weight loss
ems body sculpt
hifem


What is HI-EMT ?
HI-EMT device designed for aesthetic purpose, having 4(four) applicators with higher intensity. It's cutting-edge technology in non-invasive body contouring, as it not only BURNS FAT, but also BUILDS MUSCLE.

Additionally, the treatment require no anesthesia, incisions, or discomfort. In fact, patients are able to sit back and relax,
while the device performs the equivalent of more than 20,000 painless crunches or squats.With the penetration being so deep and contractions so strong, apoptosis (irreversible fat cell death) occurs both above AND below the abdominal muscles. It doesn't just stimulate them, it activates them causing fat reduction and muscle growth simultaneously.
Body contouring HI EMT technology for body slimming, firming and fat burning.
Professional device for beauty salons and physicians who want to offer their clients the most up to date and effective non-invasive body contouring treatments.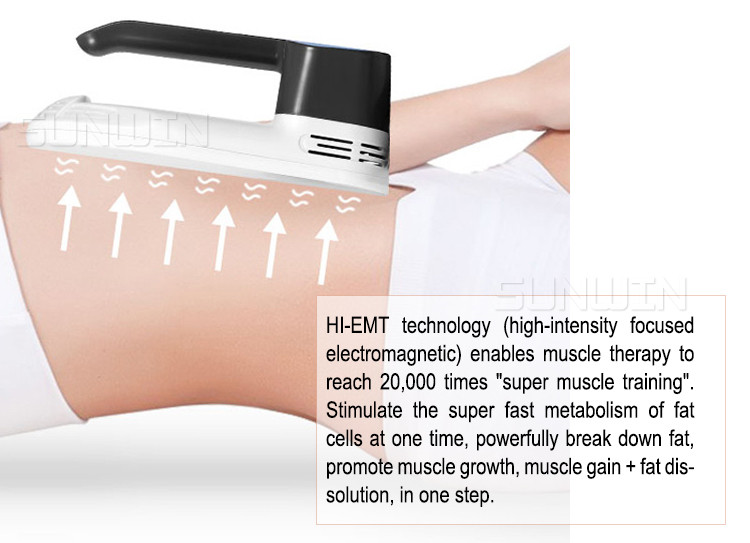 HIEMT MACHINE BENEFITS
For Body :
* 30% reduction of fat
* 4 cm (1.5 inches) loss in waistline circumference
* 25% increase in muscle mass
* 11% reduction in abdominal muscle separation (called diastasis recti)
* 5 x increase in fat metabolism (apoptotic index increased from 19% to 92% after treatment)
* 80% patients with visible lifting effect of buttocks
For Private parts of women and men:
* Resolve stress, urge, overfill and mixed urinary incontinence by strengthening pelvic muscles
* Enhance sexual pleasure and increase the strength of orgasms for women
* Improve blood flow for male performance
* Treatment for Erectile Dysfunction in men.
* Erectile Dysfunction can be a result of an underlying condition such as a weak pelvic floor or nerve damage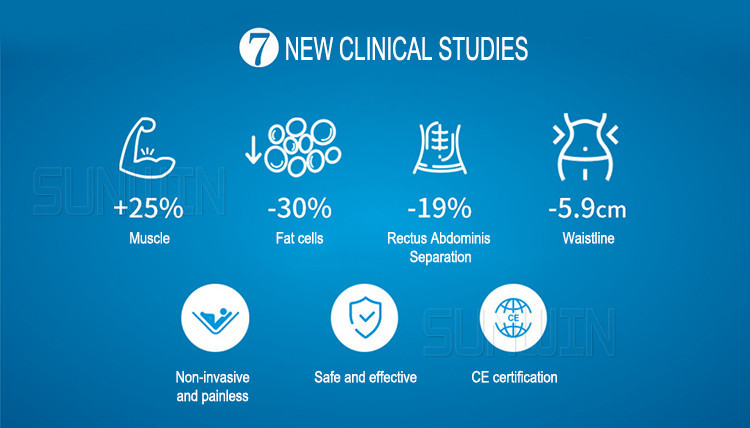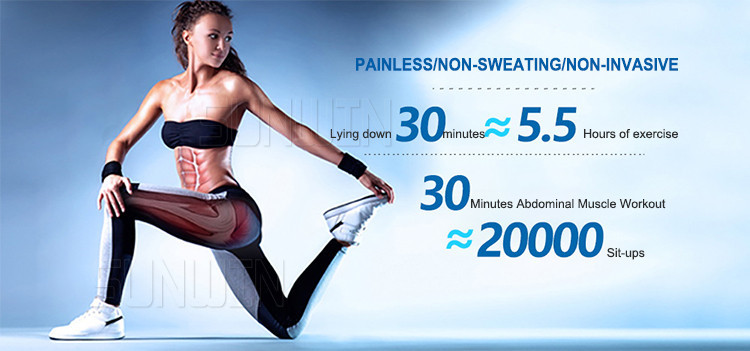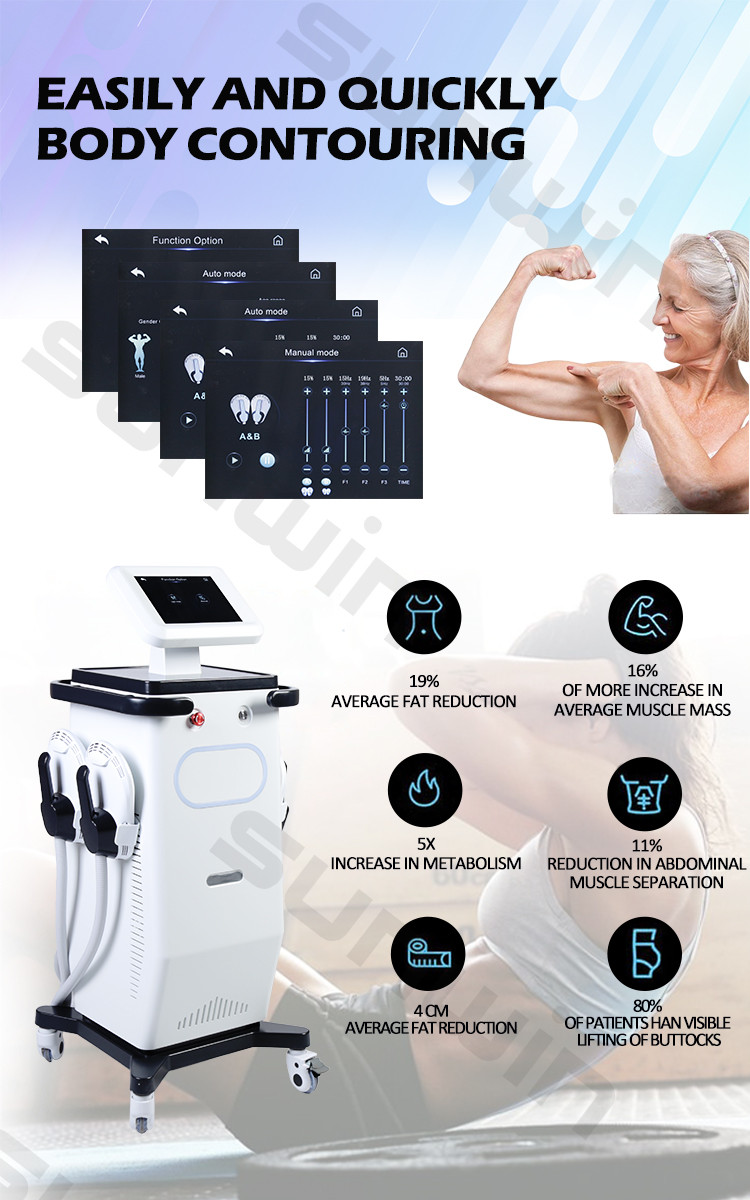 Contact Us
Contact: Annie
Phone: 0086-15902095923
Tel: 0086-15902095923
Add: Guangzhou City,China.