▲Spa Capsule/Vichy Shower/Infrared Cabin System
SW-S113 Luxury far infrared spa capsule body relaxation skin whitening rejuvenation sauna space beauty equipment
spa capsule
far infrared
sauna spa
far infrared light therapy
SW-S113 Luxury far infrared spa capsule body relaxation skin whitening rejuvenation sauna space beauty equipment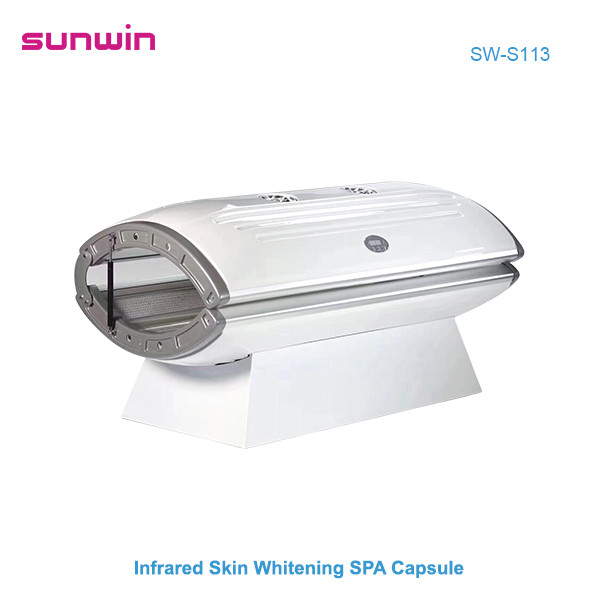 Whitening cabin anti-aging whitening, black skin three times whitening, aging and relaxation skin firming and whitening treatment warehouse, the advantage: the latest red light source technology from Germany company, imported lamp fittings,633 wavelength The light source is stable. Reflective light diffusion, energy can be transmitted to the skin 10mm. Effect:Effectively promote the regeneration of skin collagen and elastic fiber, reduce wrinkles, make skin firmer, whiten, rejuvenate young radiance - strong skin elasticity, and have a significant effect on skin vitality recovery.

Hoe does it work?
It uses special light that is packed full of energy in the form of photons. When the light is shined onto the skin, these photons penetrate to certain levels of body tissue,and transfer their energy into a form that the body can use called 'cellular ATP(adenosine triphosphate) energy' and increase blood flow by the signaling of Nitric Oxide.ATP is the body's fuel for energy.The more energy we have, the more the body can use this energy for proper function, such as repair and rejuvenation.Super-charged cells from exposure to the capsule then prompt skin fibroblasts to produce increased collagen, elastin proteins and stimulate the body's natural healing and rejuvenating processes, while increased blood flow brings in more blood and nutrients to the area.Certain wavelengths of light offer varied effects on the skin. For example Red light offers anti-aging effects, while Blue light acts as an anti-bacterial agent for anti-acne.

Main curative effects:
Increases the production of collagen and elastin fibres

.
Firms aged and tired skin.
Smoothes the skin and reduces wrinkles and

cellulite deposits.
More even skin coloration and complexion.
Increases moisture retention.
Increases the bodys natural rejuvenating processes.
Deep penetrating infrared relaxes muscles.
Pain relief through infrared and increases muscle repair.
The treatment is pain free and non-invasive, requires no surgery and is a safe and effective treatment for anti-ageing.
The capsule is for skin rejuvenation; it is not for tanning and will not darken or tan the skin.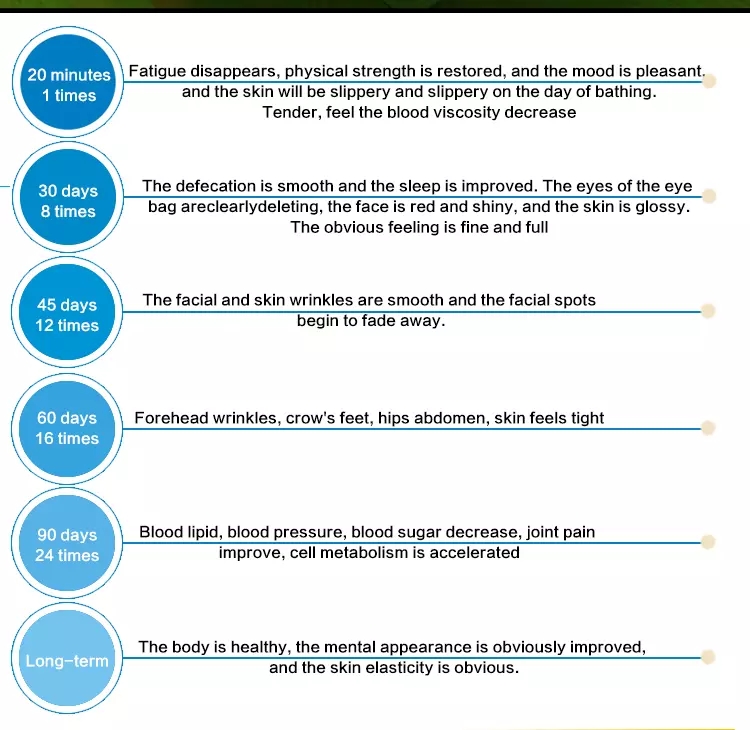 Features:
For a full facial and body rejuvenation.

The latest in anti-ageing light technology from Germany.

20-minutes for more radiant looking skin.

Clinically proven light therapy.

Boosted treatments with the use of cosmetics.

Whiter more wonderful skin complexion.

Fight the signs of time ,anti-ageing.

Safe, effective and without harmful UV rays..

No pain and no chemicals.

N

o negative side effects.

A rejuvenating light experience like never before.
Contact Us
Contact: Annie
Phone: 0086-15902095923
Tel: 0086-15902095923
Add: Guangzhou City,China.