▲HIFU SMAS Face Body Vaginal System/Vmax/Lipo
SW-111B hifu korea beauty equipment ultrasound face lifting wrinkle removal machine with 5 cartridges
HIFU face lifting
wrinkle removal
skin tightening
skin rejuvenation
SW-111B hifu korea beauty equipment ultrasound face lifting wrinkle removal machine with 5 cartridges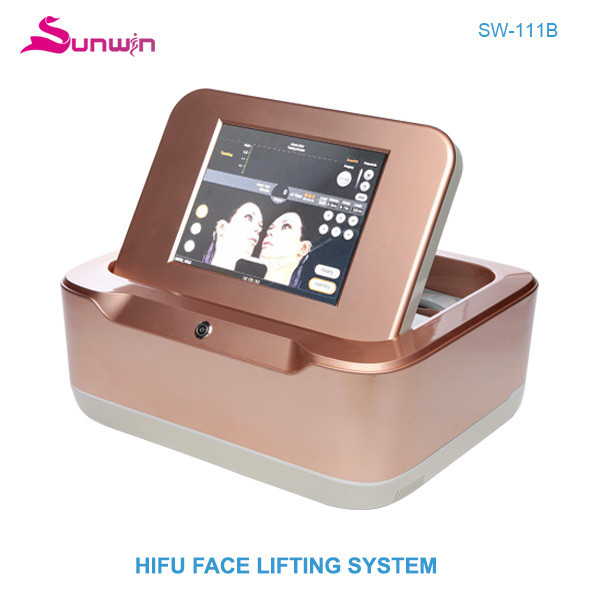 High Intensity Focused Ultrasound (HIFU)-powered transducers deliver concentrated waves of ultrasound into multiple layers of skin and body tissues without making direct contact with surrounding areas.
Transferring stabilized temperatures of 65~75°C into the targeted zones, our hifu device
aims to induce a process of neocollagenesis in the face while tightening body tissues forcontouring purposes.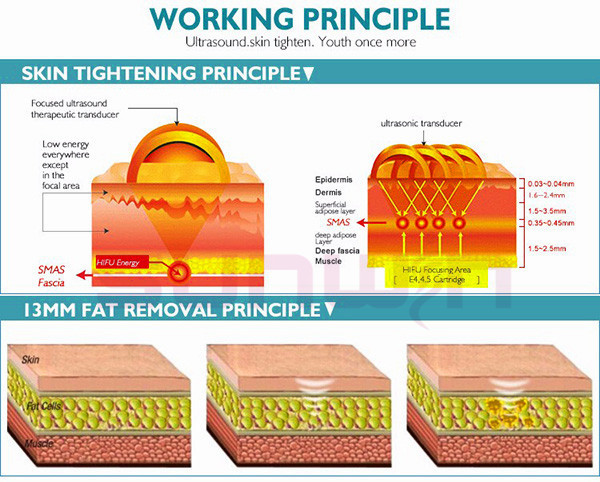 Treatment position of HIFU:
1.Remove wrinkles on around forehead, eyes, mouth, etc.
2.Lifting and tightening both cheeks skin.
3.Improving skin elasticity and shaping contour.
4.Improving jaw line, reducing "marionette lines"
5.Tightening the skin tissue on forehead, lifting the eyebrows lines.
6.Improving skin complexion, making the skin delicate and bright.
7.Match with injecting beauty like Hyaluronic acid, collagen, to resolve more aging problem.
8.Removing neck wrinkles, protecting neck aging.
9.weight loss/slimming/body skin tightening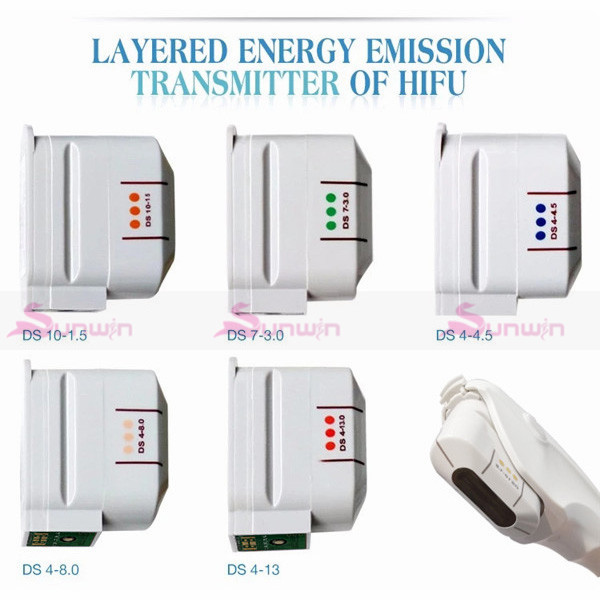 Feature of HIFU:
1.Quick & short treatment time :30 MINS one face treatment
2. SMAS contraction : collagen remodeling , elastine fiber contraction
3. None downtime: skin just become red within the first several hours , then skin recover .
4. Instant result will be checked from the second month to the nine month , good esult will last 2-3 years.
5. Totally non-invasive.
Contact Us
Contact: Annie
Phone: 0086-15902095923
Tel: 0086-15902095923
Add: Guangzhou City,China.