▲Oxygeneo/facial spa/Hydro Facial Cleaning Series
SPA60 Professional 5 In 1 Dermabrasion Skin Rejuvenation Deep Cleansing Facial Peel Spa Beauty Machine Salon Use
Skin rejuvenation
Hydra facial
Deep cleansing
Face lifting
SPA60 Professional 5 In 1 Dermabrasion Skin Rejuvenation Deep Cleansing Facial Peel Spa Beauty Machine Salon Use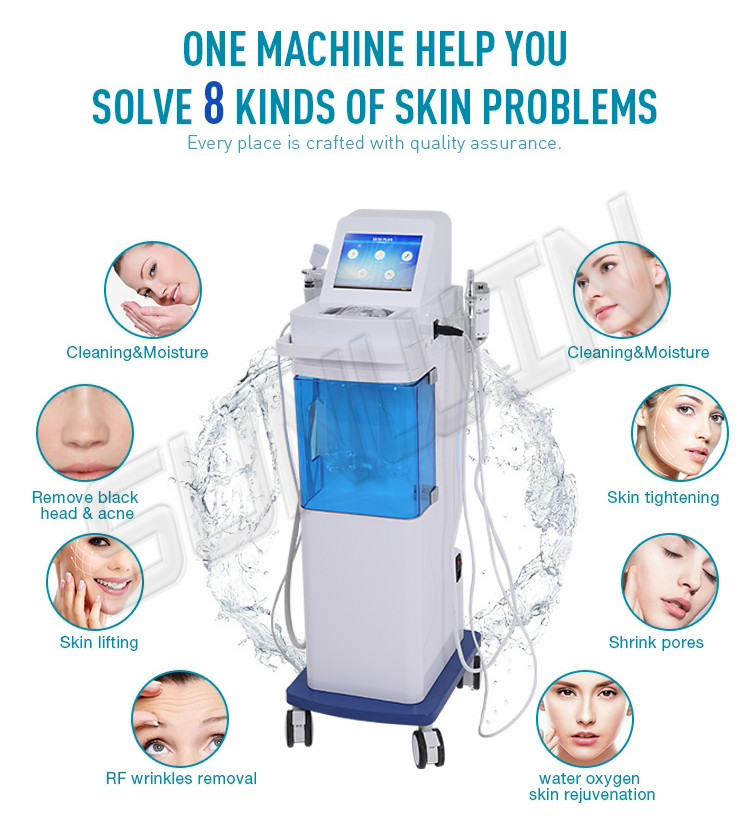 This new product is the
multi-functional
beauty equipment
.
It has five function handls which can tighten skin,remove acne,
remove blackhead, freckle removal , tender skin whitening, moisturizing and clean skin.
Hydro dermabrasion utilizes the natural
healing powers of water and oxygen to
effortlessly exfoliate the skin
without the use of hard crystals or
abrasive textured wands,
generating deeply hydrated
and
healthier looking skin.
Functions
1.Blackhead, Spot Removal
2.Face lifting, skin tightening and rejuvenation
3.Fine lines, stretch mark and wrinkle removal
4.Improve dull ,dry, loose skin
5.Water and nurients replenish
6.Improve lymph circulation and repari traumatized skin
7.Curing skin diseases
8. Facial Cleaning, diminish inflammation,Oxygen Injection
Contact Us
Contact: Annie
Phone: 0086-15902095923
Tel: 0086-15902095923
Add: Guangzhou City,China.