▲Oxygeneo/facial spa/Hydro Facial Cleaning Series
G882A aqua jet peel beauty machine acne removal skin care cleaning skin care massage skin elasticity multifunction system
Oxygeneo
Hydra facial
oxygen injection
Face lifting
G882A aqua jet peel beauty machine acne removal skin care cleaning skin care massage skin elasticity multifunction system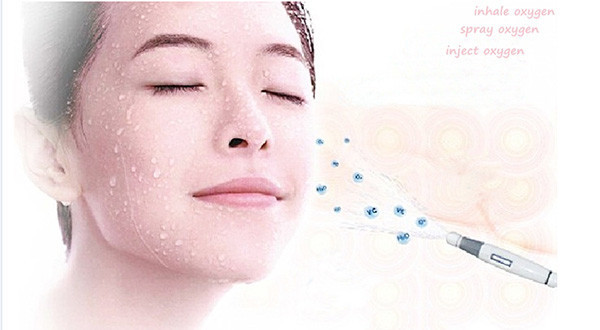 The G882A oxygen max system adopts the advanced PSA(pressure swing adsorption) technology to remove 78% nitrogen from air by its adsorption by a molecular sieve under normal temperature and leave oxygen available for use.
The oxygen contraction reaches to over 90%. This pure oxygen will be applied to oxygen spray, oxygen infusion, oxygen breath treatment in moisture and tone the skin.
Just in one 30-45 minute treatment, your skin will look younger, brighter, more radiant. The appearance of fine lines and blemishes is visibly reduced, providing an instant firming and lift.
Advantage:
1. No extra oxygen tanks,generate high purity oxygen automatically
2. Paten technology design of hyperbaric Oxygen light mask,music therapy and oxygen phototherapy at the same time
3. Using O3 disinfection technology for oxygen mask disinfection
4. The advanced electronic oxygen inject technology
5. High BIO-electric frequency signal
6. 5M multipolar RF technology
7. 9 IN 1,multifunctions hyperbaric oxygen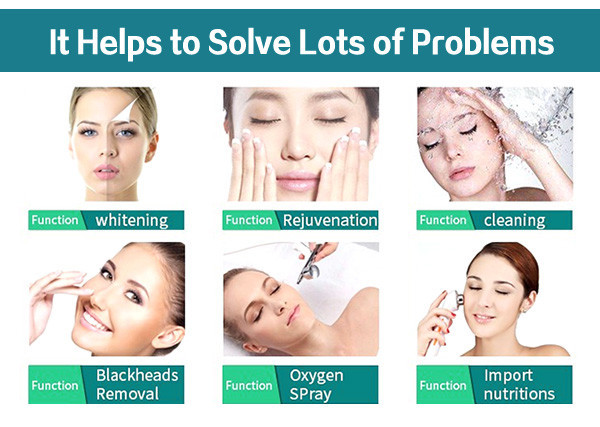 Functions
1. Stimulate Skin Regeneration : Skin oxygen therapy
Oxygen inhalation is excellent both for mind and body, increasing the concentration and mnemonic capabilities, reducing the stress, detoxifying, improving sport performances, reducing the down-time period after intensive fatigue.
Oxygen infusion is an innovative and successful method which used pure oxygen to help the penetration of active ingredients contained in the products right into the skin germinative layer.
Oxygen spray function helps to calm down the skin and to enhance the healing processes of the tissue.
2. Skin Collagen Reproduction: RF & Supersonic
Supersonic has a mechanical, hyperthermia and biochemical effect, promote blood circulation, soften organizations, speed up chemical reaction.
RF has a good work on penetrating into the dermis to tighten the collagen protein not just heating and stimulate the proliferation of collagen protein.
3. Body Metabolism :
Bio-photon electricity ,electrode pad
Though human body inductiong high BIO-electric frequency signal,it can inhibit the sympathetic stimulation, dilation of blood vessels,promote blood circulation,speed up metabolism.
Magic hand
Though human body inducing middle Bio-electic frequency signal, it could inhibit the sympathetic stimulation, dilation of blood vessels,promote blood circulation, improve the physical, movement of blood and ,improve organizational activity, speed up metabolism
Electrod pad:
Press it under the body during the treatment
Face care: 20 minutes
Body care: 30 minutes
Breast care: 30 minutes
Specification
| | |
| --- | --- |
| Input | AC220V-230V 50/60Hz; AC100V-110V 50/60Hz |
| Power | 430VA |
| Oxygen | 96.4% |
| Frequency | 5MHz 75KHz |
| Wavelength | 330-990nm |
| N.W. | 62KG |
| Size (cm) | 34.5*66*76 (Inc shelf 130) |
| Packing Size (cm) | 77*47*143 (wooden crate) |
Contact Us
Contact: Annie
Phone: 0086-15902095923
Tel: 0086-15902095923
Add: Guangzhou City,China.