▲Q-switched ND yag laser
SW-69E nd yag laser beauty machine pigment removal nevus of ota removal remove brown blue nevus pigmentation nevus removal machine
755nm picosecond laser
picosure
cynosure
1064nm/532nm/755nm
SW-69E nd yag laser beauty machine pigment removal nevus of ota removal remove brown blue nevus pigmentation nevus removal machine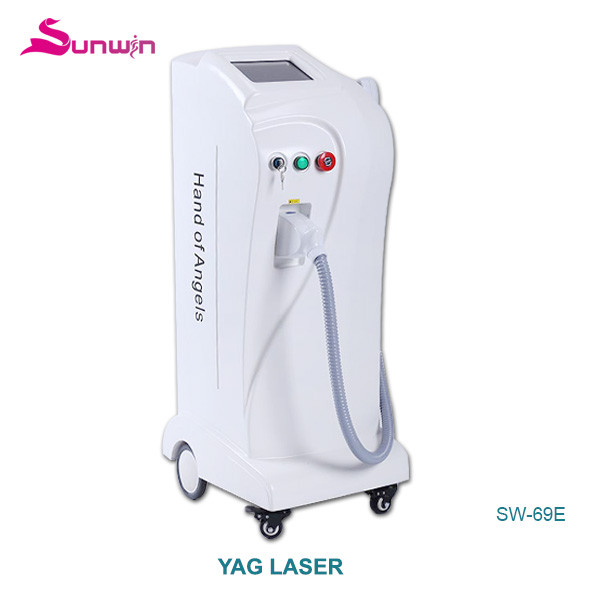 Working Principle
CR-E69 high power Q-Switched Nd:YAG 1064nm laser is ideal for treating darker ink colors (black, blue and green), while the 532nm wavelength is effective for brighter ink colors (red, orange and yellow).
Q-switched tattoo removal lasers produce short pulses of intense light that pass through the upper layers of skin and are absorbed by the tattoo ink pigment. As the technician passes the laser over an unwanted tattoo, the light selectively targets the pigment and breaks it up into small particles which are gradually removed by the body's immune system over the course of several weeks.
| | |
| --- | --- |
| Type of laser | Q switch nd yag laser |
| Wavelength | 1064nm/532nm/1320nm |
| Pulse Energy | 2000 mj |
| Pulse Width | 8ns |
| Instruction light | infrared ray indicator |
| Frequency | 1-10Hz |
| Spot diameter | 1-8mm |
| Cooling system | Wind+water+ semiconductor |
Advantage:
Double Pulse Technology– delivering maximum power
Fractionatedl Delivery– addressing a wide range of indications
Multiple Wavelengths – for full spectrum multi-color tattoo removal
Unique Depth Control Capabilities– for precise and accurate treatment
Safe & Effective– for all skin types (I-VI) as well as for thin and delicate area
Functions
1. 1064nm:Dermal pigment lesions and dark color tattoo removal
2. 532nm: Epidermal pigment lesions,red, yellow, coffee tattoo removal
3.1320nm: shrink pores, balance grease secretion, tightening remove fine lines, the treatment of black head,acne, rough skin, light epidermis blain.
Carbon laser facial peel:
Pain-free Carbon Laser Facial rejuvenated skin outer layers of dead skin cells, reduces the skin's pore size and the appearance of fine lines and wrinkles.
Collagen and Elastin fibres will therefore regenerate and remodel.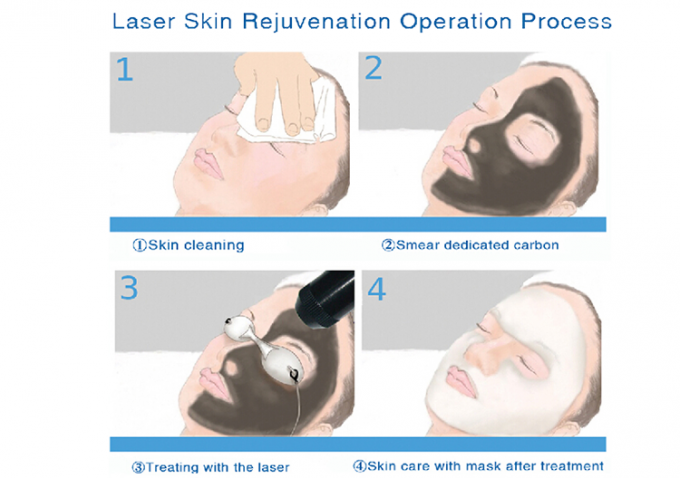 Contact Us
Contact: Annie
Phone: 0086-15902095923
Tel: 0086-15902095923
Add: Guangzhou City,China.