▲Picosecond Laser/ Q-Switch Laser System
SW-T755 Picosecond Q Switched nd yag laser tattoo removal machine
Tattoo removal
Pigmentation removal
Skin rejuvenation
Nd yag laser


Function of picosecond laser
Remove tattoo of all colors including black, red, blue, coffee, brown, etc;
Remove tattoo on eyebrow, eye line and lip line;
Remove pigmented such as freckle, age spot, Nevus of Ota, blue naevus,
black nevus, coffee, spot, rosacea
Wrinkle removal , skin tender, whitening ,Shrinking of enlarged pores, etc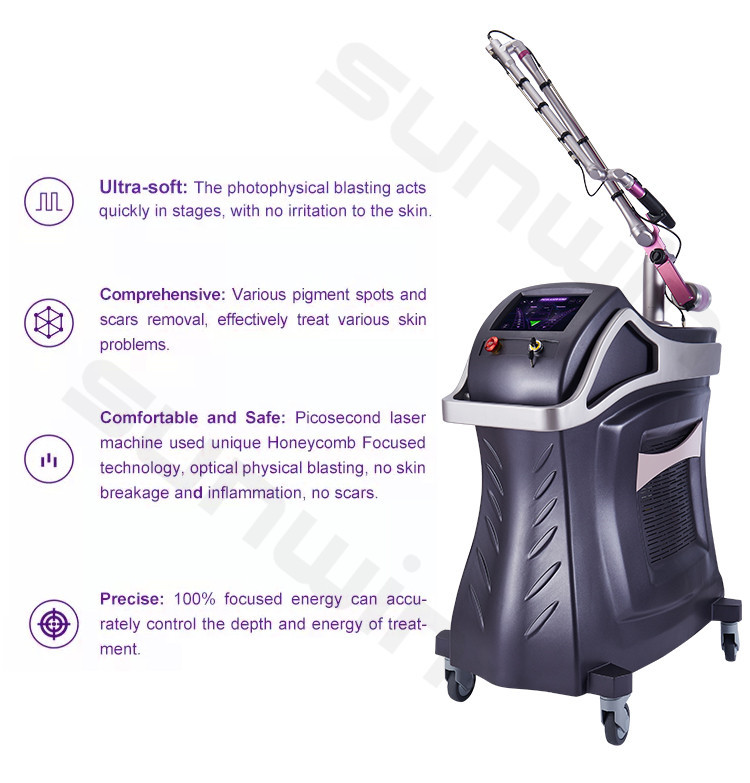 Advantages of our laser tattoo removal q switch picosecond laser:
1. The latest hi-tech of laser explosion in twinkling.
2. Don't break the hair follicle, or hurt the normal skin, or produce the scar formation.
3. Little sense of pain, anesthesia is unnecessary.
4. Short curing time and easy operation.
5. The high quality controlled solid-state laser complying with international standard of production.
6. Active Q-switched big nd yag laser, short pulse width ,

double cavity ,

Korea Import 7 Jointed nd yag laser articulated arm.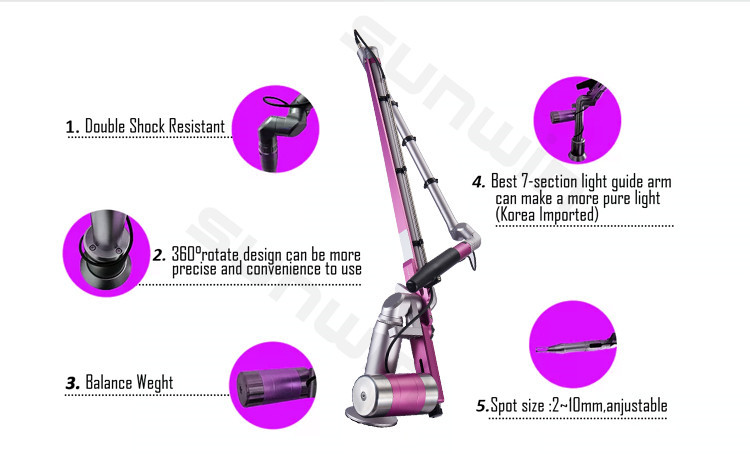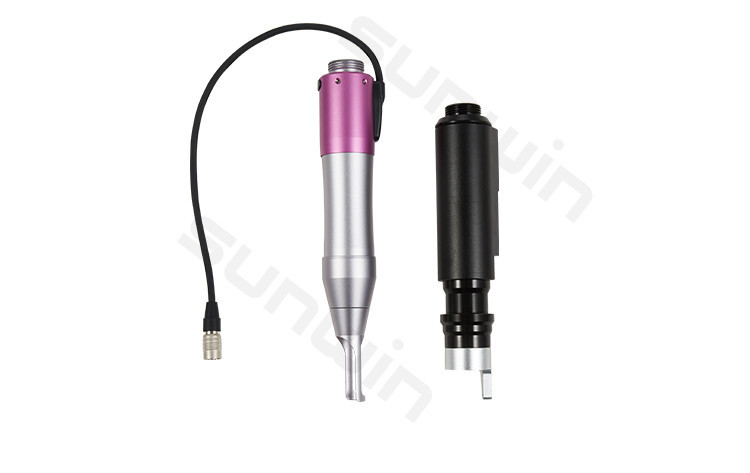 Pico laser wavelength
Picolaser uses a unique wavelength of light (755nm) and a specialized lens to convert laser energy into gentle pressure. This pressure squeezes cells, activating the natural cell signaling processes that create new collagen and elastin without burning or damaging the skin.
> 755nm probe: for tattoos and pigments that difficult to remove
> 1064nm probe: black and blue color etc tattoo pigments
>532nm probe: red and brown color etc tattoo pigments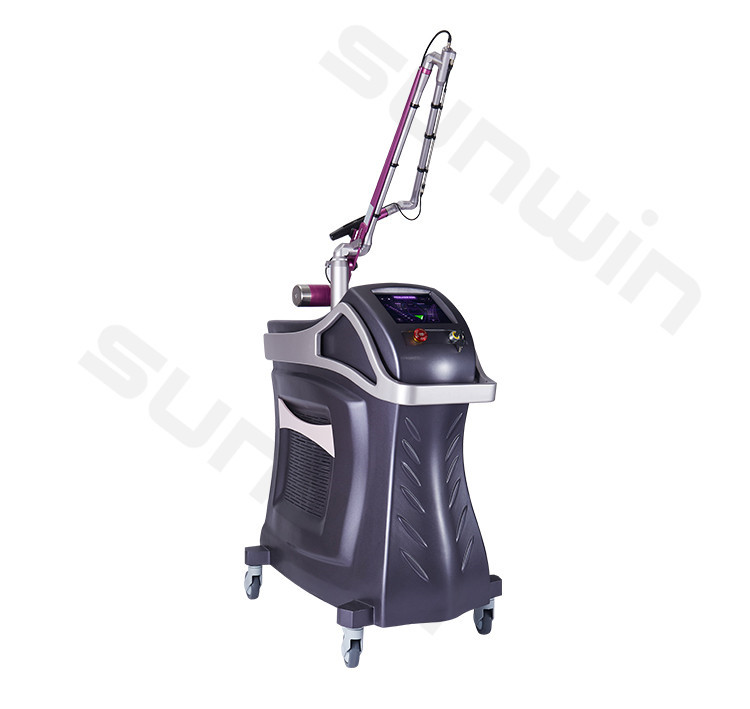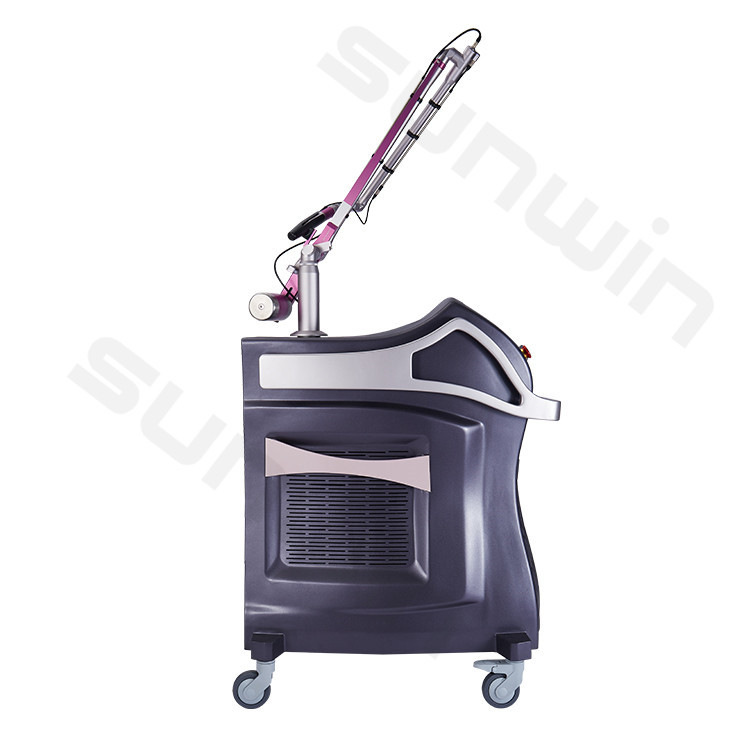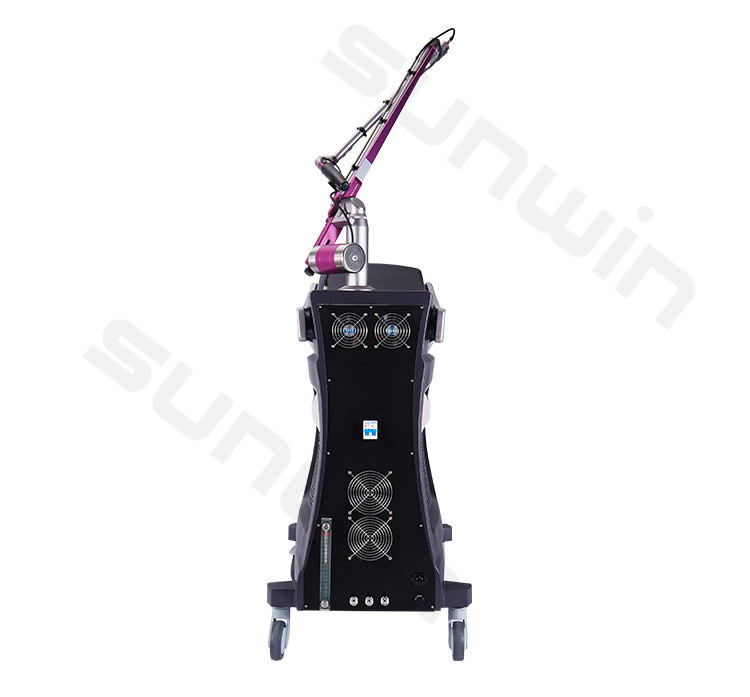 Contact Us
Contact: Annie
Phone: 0086-15902095923
Tel: 0086-15902095923
Add: Guangzhou City,China.