▲Picosecond Laser/ Q-Switch Laser System
SW-R755 Picosecond Q Switched Nd Yag Laser Pigment Removal Tattoo Removal Laser Machine
Tattoo removal
Pigmentation removal
Skin rejuvenation
chloasma removal


HOW DOES Q-SWITCH ND YAG LASER REMOVE TATTOO?
The picosecond laser uses ultra-short pulses (one trillionth of a second in length) to hit the melanin with a great pressure, the melanin shatters into tiny dust-like particles.
Because the particles are so small, they are more readily absorbed and eliminated by the body. This can mean better clearance of the melanin and less treatments overall.
PicoSecond Laser is a quick and easy non-surgical, non-invasive laser skin treatment for the body including chest or decollete, face, hands, legs, and more.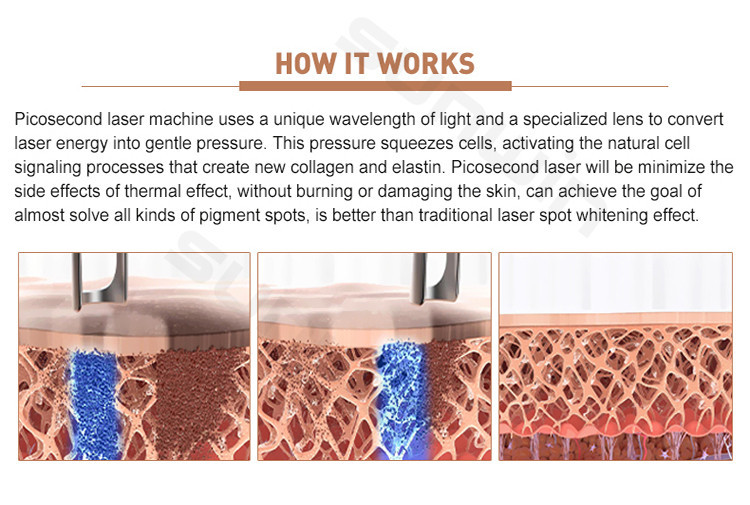 Q-Switched Nd: YAG adopts the latest Q-switched model, makes the cure time of laser to be
smallest, avoiding damage to the skin. And the skin tissue absorbs the high energy of the certain
laser wavelength in instant, then expands and explodes to tiny thing easily. Then licked up by
the cell and be got out of the body.

Wavelength Funtions
1.532nm wavelength:
Remove freckles, eyebrow tattoo, eye line tattoo, body tattoo, lips line, pigment, telangiectasia in shallow red, brown and pink and etc. light color.
2.1064nm wavelength:
Remove freckles and yellow brown spot, eyebrow tattoo, eye line tattoo, body tattoo, Birthmark and Nevus of Ota, pigmentation and age spot, nevus in black and blue, scarlet red, deep coffee and etc. deep color.
3.1320nm wavelength: (Black doll / Carbon Mask)
Shrink pores removal, poblackhead removal, skin tightening and whitening, skin rejuvenation, wrinkle removal.
4.755nm wavelength:
skin whiten, skin rejuvenation,carbon peel laser.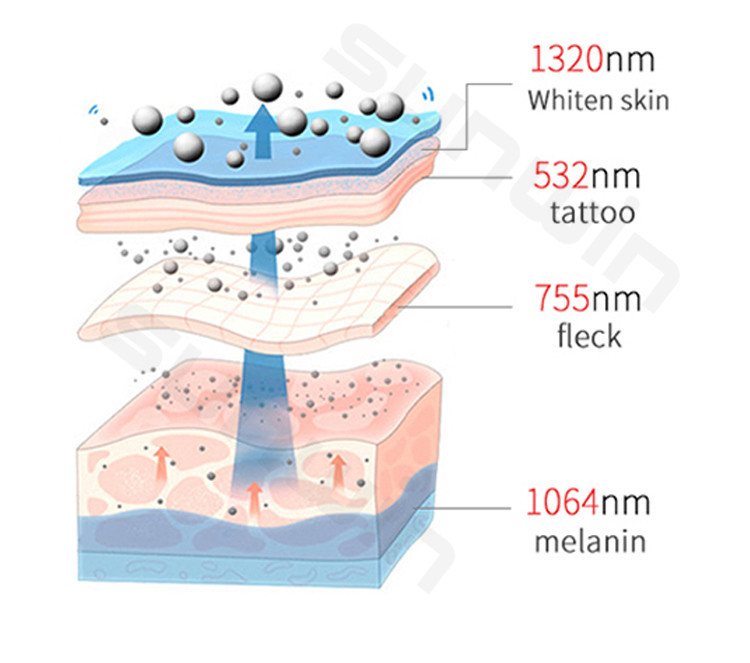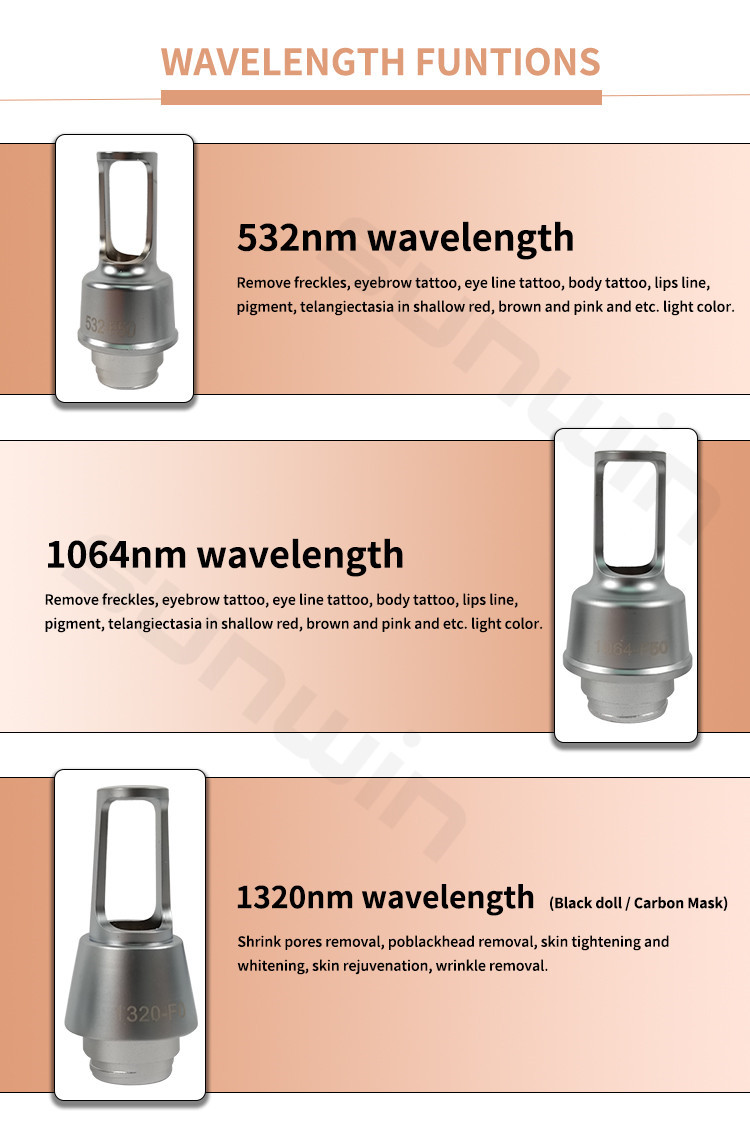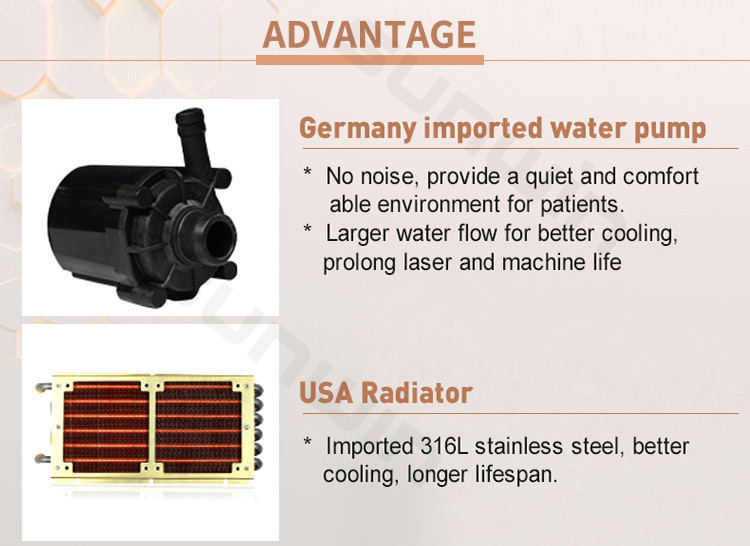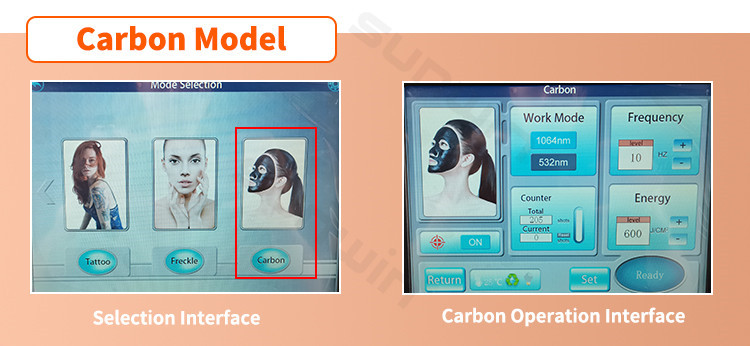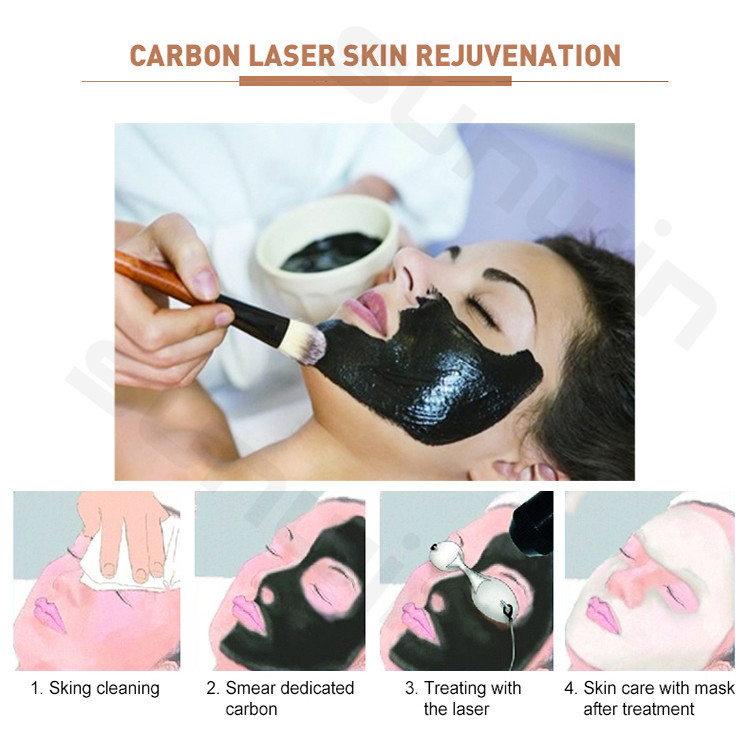 Contact Us
Contact: Annie
Phone: 0086-15902095923
Tel: 0086-15902095923
Add: Guangzhou City,China.