▲SHR/OPT/Elight/IPL/RF/ND YAG multifunction beauty machine
SW-36E Painless DPL IPL hair removal skin rejuvenation epilator beauty machine
Permanent hair removal
laser depilacion
IPL hair removal
DPL hair removal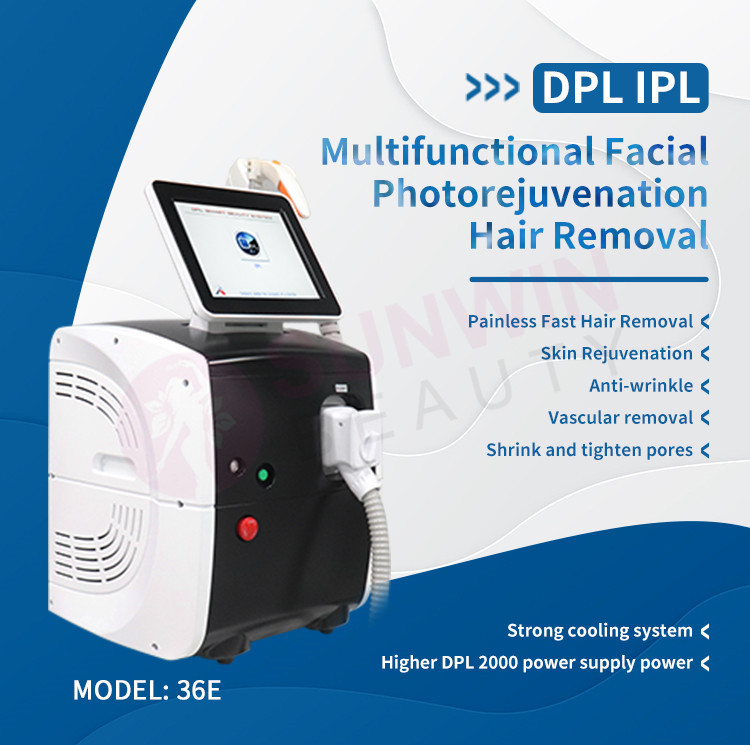 36E is a collection of the most popular facial care items in one of the beauty equipment, the application of the core of the beauty field of skin rejuvenation technology, clinical effect is remarkable, has been proven to be safe and effective in different skin types and skin color skin.
At the same time, the most advanced technologies in the field of optical cosmetology are used to effectively solve the two major problems faced by traditional optical hair removal: slow speed and pain; truly painless and rapid hair removal, bringing about a revolutionary change in optical hair removal, enabling beauty lovers Enjoy a relaxing and comfortable hair removal process.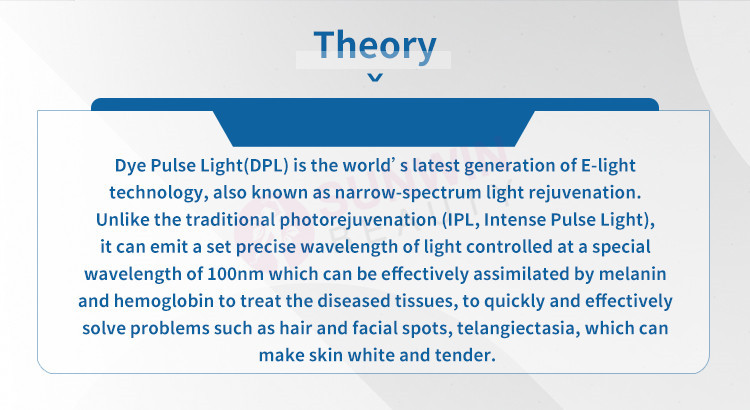 DPL technology - acts on the epidermis and dermis of the skin by intense pulsed light to promote the proliferation of collagen fibers and elastic fibers inside, thereby making the skin smooth and elastic, reducing wrinkles and folds. In addition, the intense pulsed light can also destroy and decompose the pigment in the skin due to the photothermal effect. When the pigment group is destroyed, along with the local metabolism of the skin, the destroyed pigment participating substances can be eliminated, thereby achieving the effects of whitening, melanin removal and hair removal .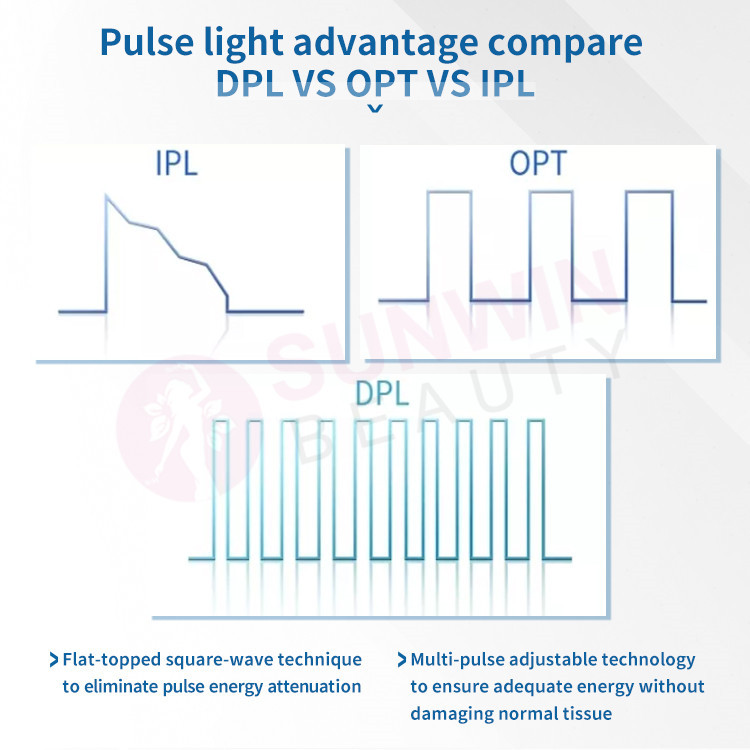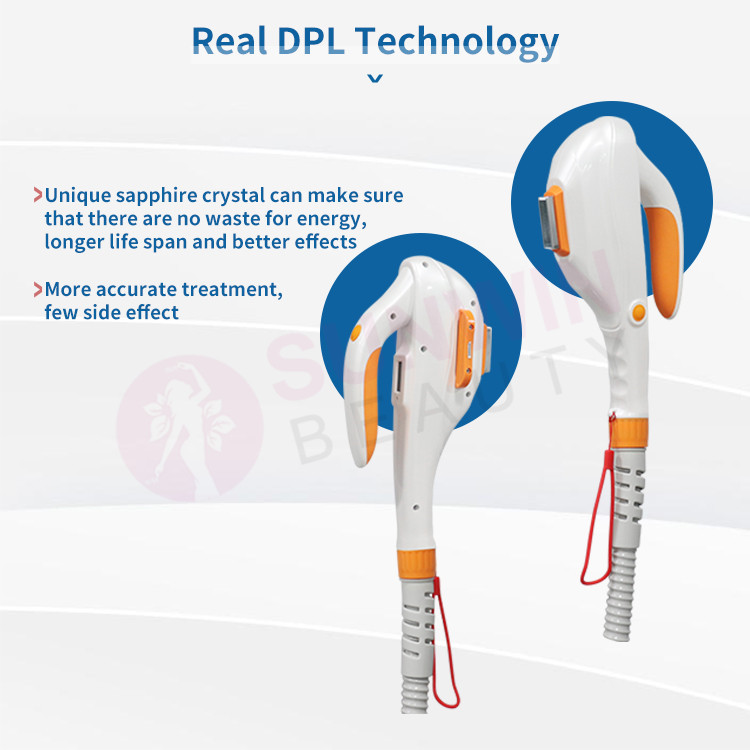 Scope of application
Hair Removal: Permanent hair removal, indecent hair (growth phase hair) anywhere on the body, including finer, lighter hairs.

Freckle removal: remove freckles, chloasma, sun spots, age spots, acne marks, facial blemishes.

Skin Rejuvenation: Improve large pores, rough skin, fine wrinkles and restore skin elasticity.

Anti-wrinkle: remove real and false wrinkles, face and whole body anti-aging.

Treatment of telangiectasia: red blood, facial flushing.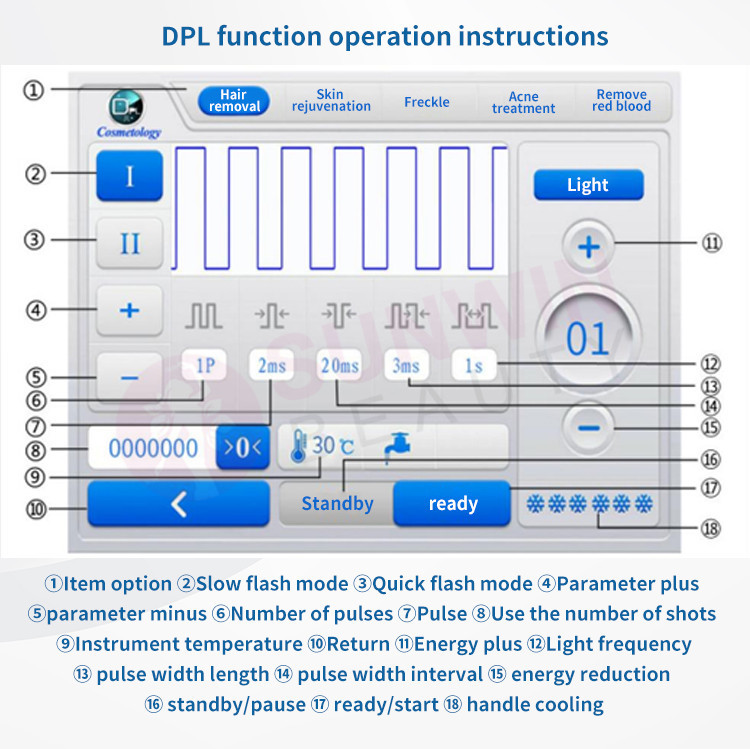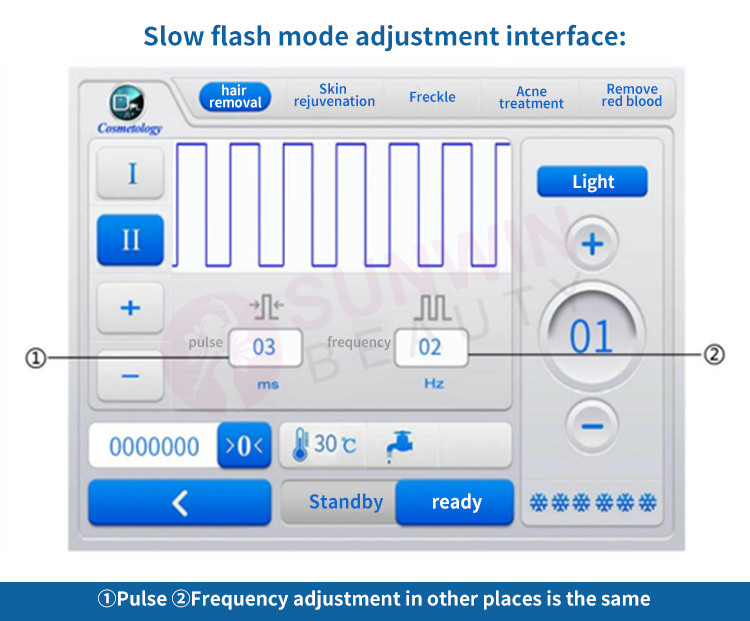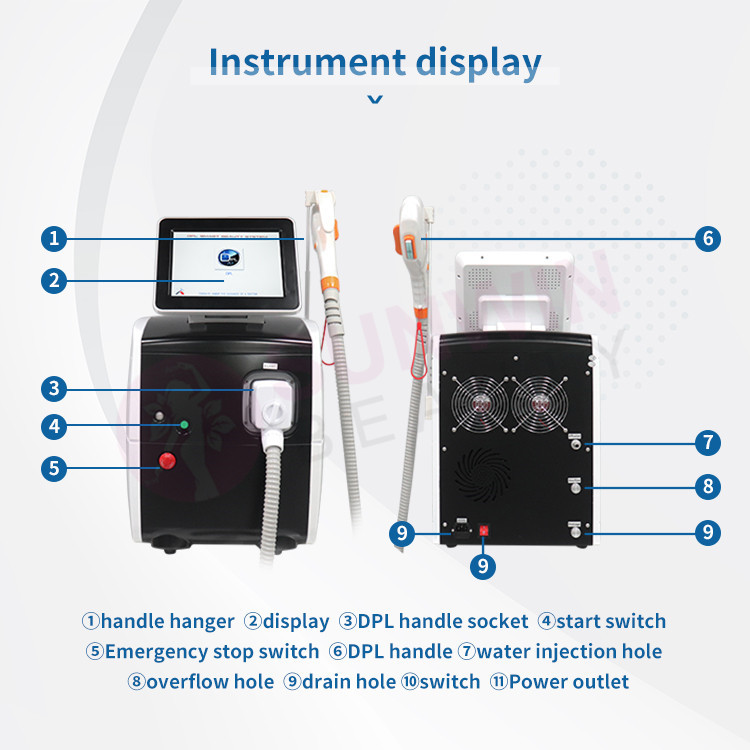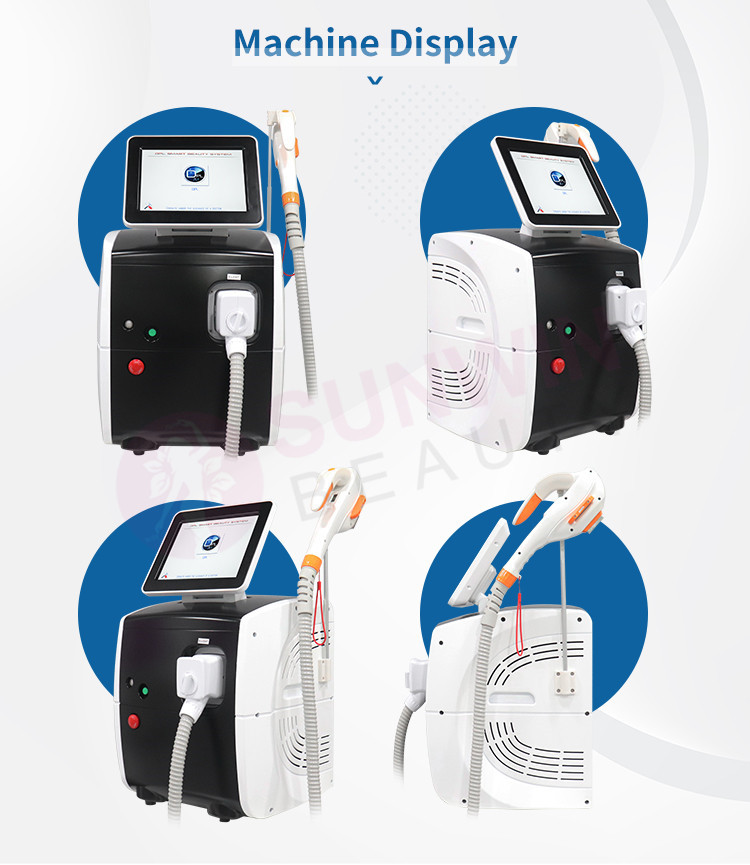 Contact Us
Contact: Annie
Phone: 0086-15902095923
Tel: 0086-15902095923
Add: Guangzhou City,China.