▲Picosecond Laser/ Q-Switch Laser System
SW-216E Diode laser 808 + picosecond laser hair and tattoo removal skin rejuvenation machine
Tattoo removal
Pigmentation removal
Skin rejuvenation
chloasma removal


Advantages
1 High-Tech picosecond laser machine used unique Honeycomb Focused technology to form a skin effect vacuolization,which can protect skin from damage during treatment.
2 Fast Effective
Picosecond laser machine make tattoo & pigment removal treatment process from 5 to 10 times reduced to 2 to 4 times,greatly reduce the treatment and recovery time,with fast and obvious effective
3 Confortable & Safe
It can remove all kinds of pigment and tattoo effectively and safely,because picosecond laser use precise positioning of the target tissue therapy to reduce damage to the skin to achieve the freckle effect.

4 No melanin precipitate
The Picosecond laser uses ultra-short pulses (one trillionth of a second in length) to hit the melanin with a great pressure,the melanin hatters into tiny dust-like particles,Because the particles are so small,they are more readily absorbed and eliminated by the body.It will significantly reduce postoperative swelling,melanin precipitate phenomenon.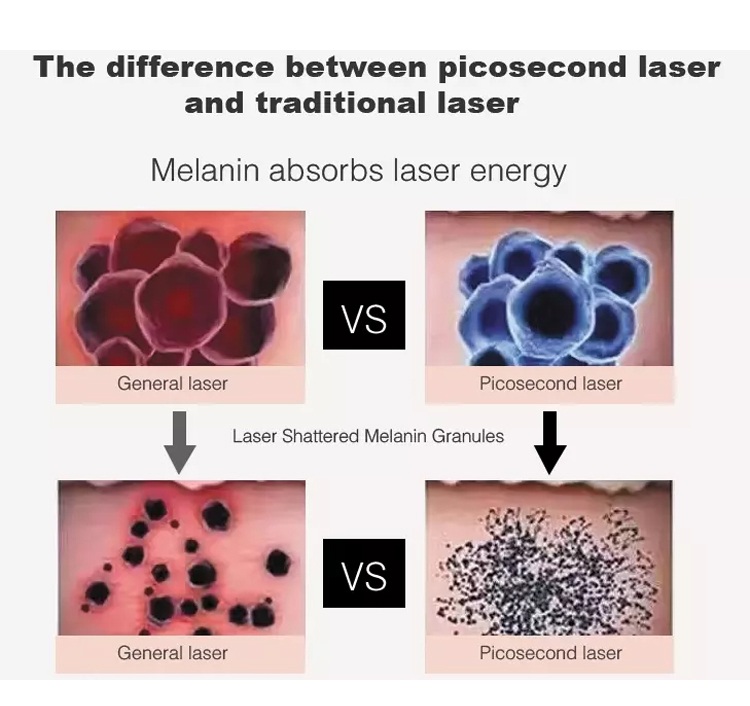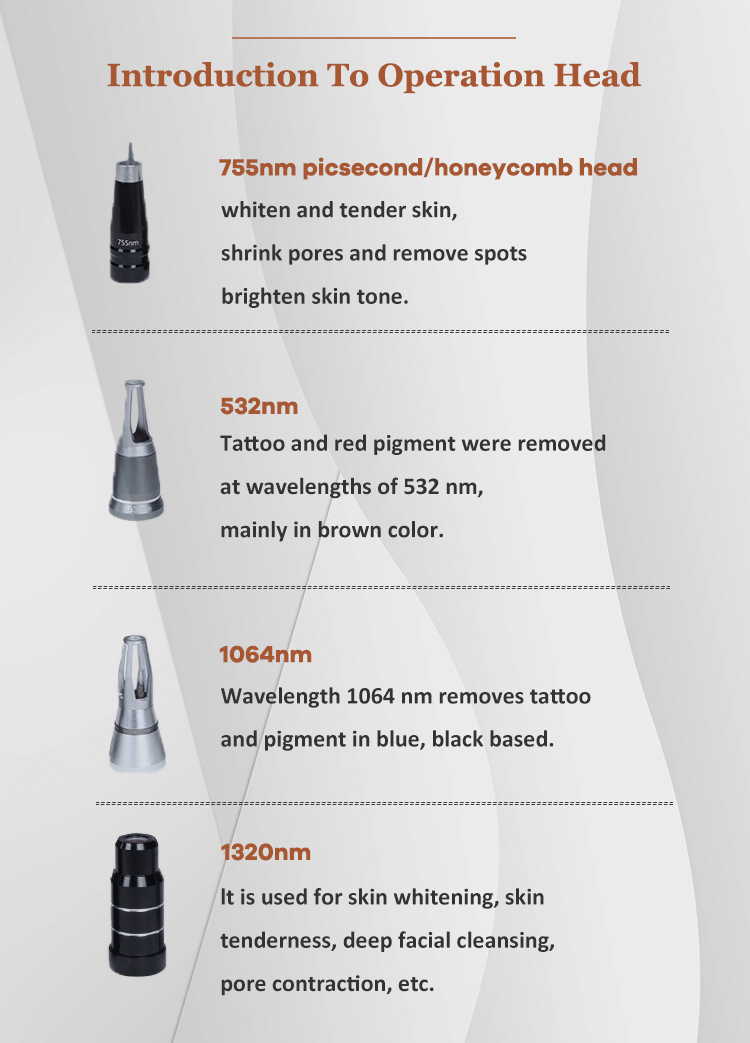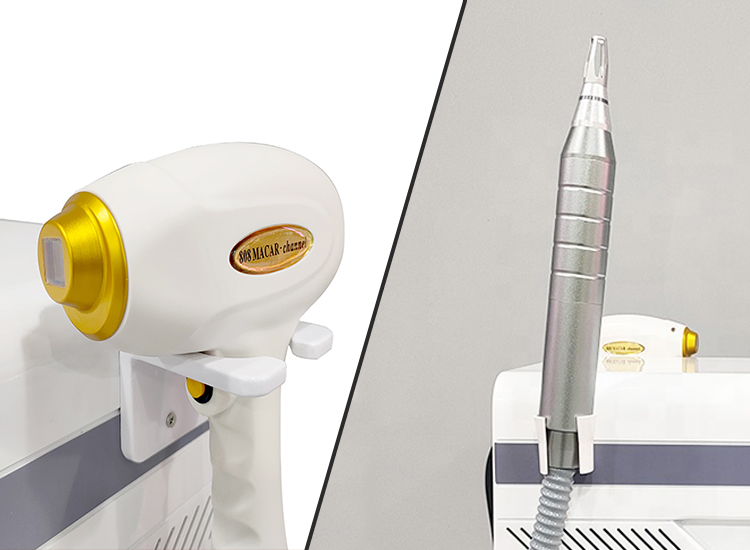 808nm diode laser
808nm semiconductor laser hair removal device is a 808nm precision wavelength hair removal device using the most advanced micro
channel laser technology, is currently the best hair removal device in the beauty market.

808nm semiconductor laser hair removal system, using its unique long-pulse laser
penetrating the epidermis to the hair follicle site, based on the principle of selective light absorption, the laser energy is preferentially absorbed by the melanin in the hair, and then lose the regeneration of hair, while the course of treatment

Treatment Functions:
Hair removal: armpit hair, beard, lip hair, hair line, bikini line, limb hair.
Skin rejuvenation: Reducing pores, whitening skin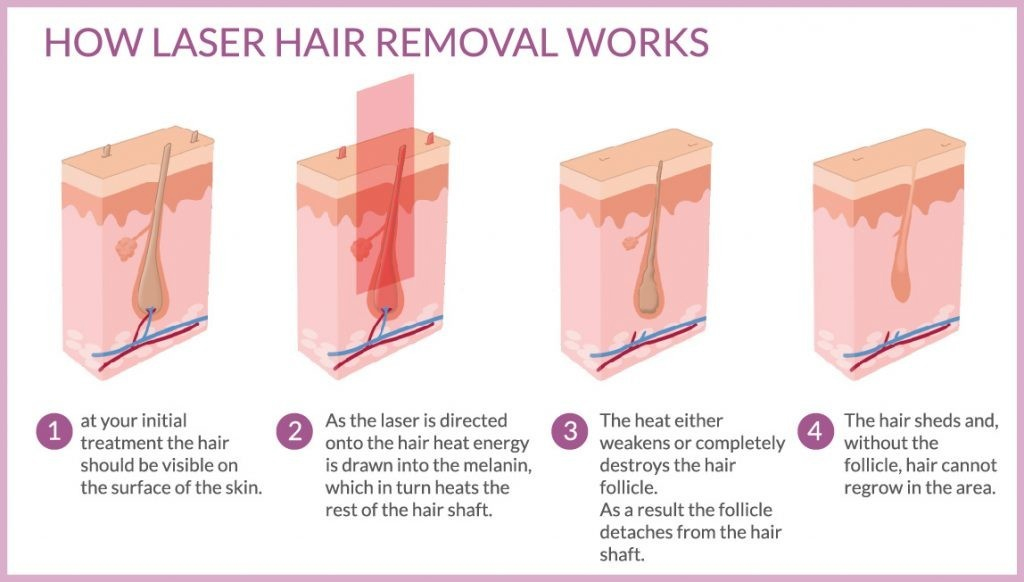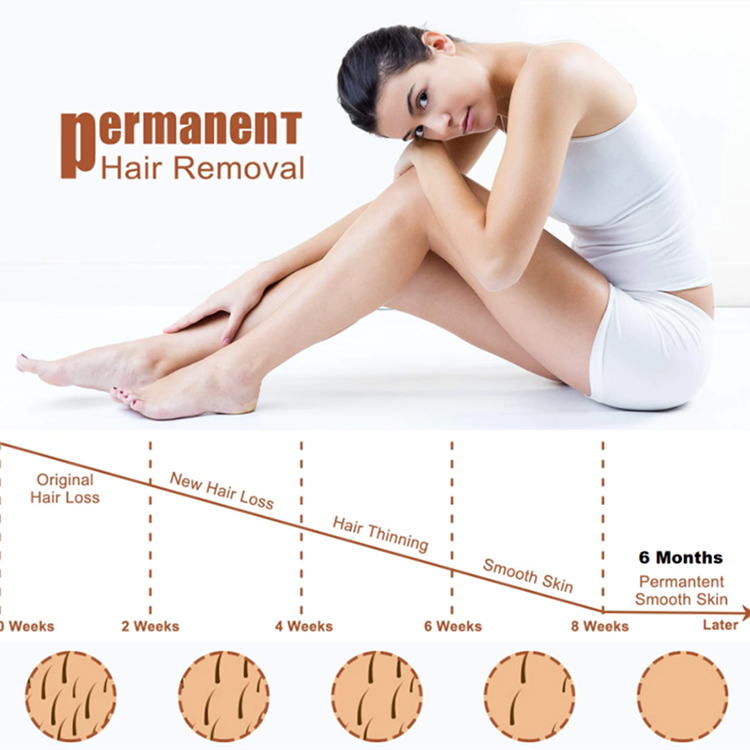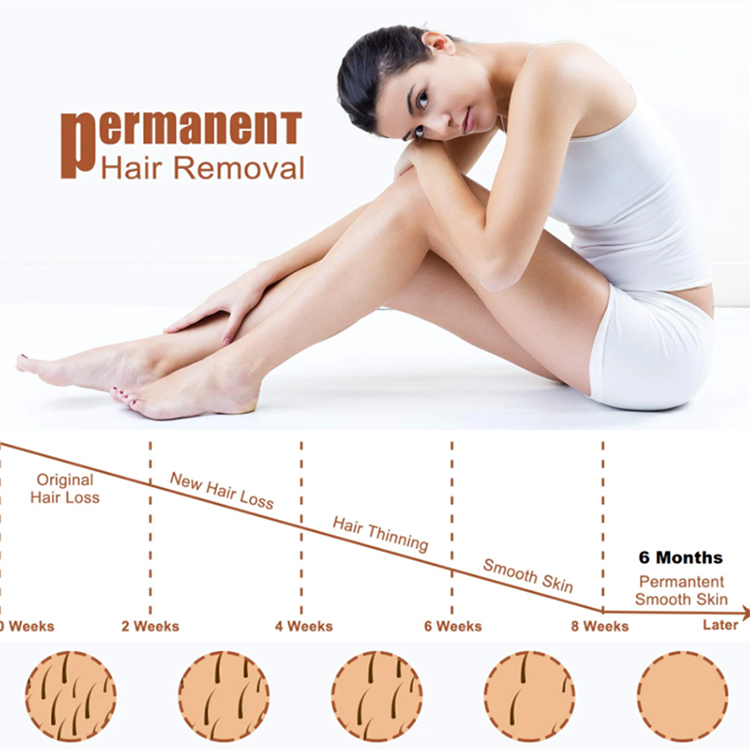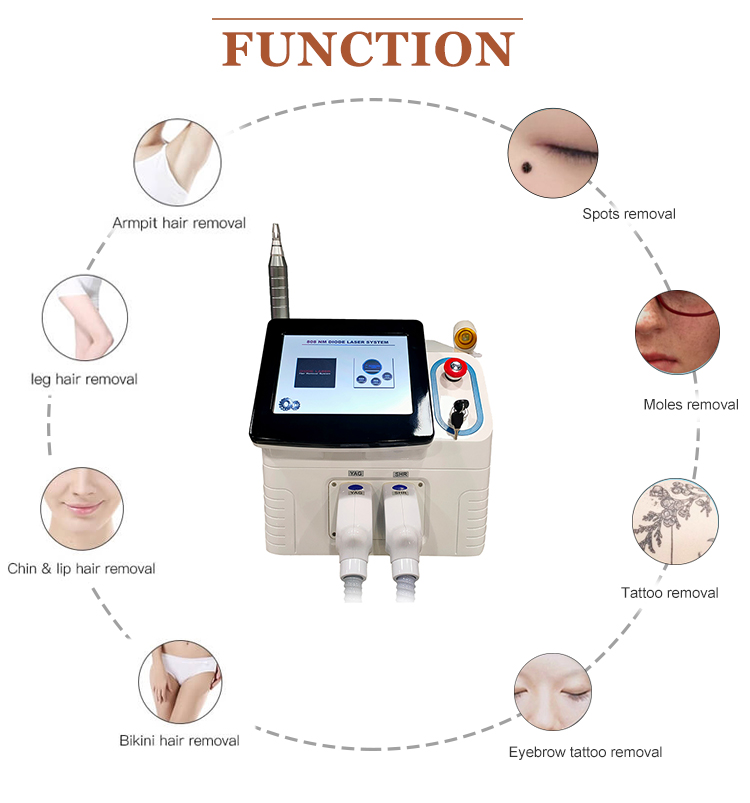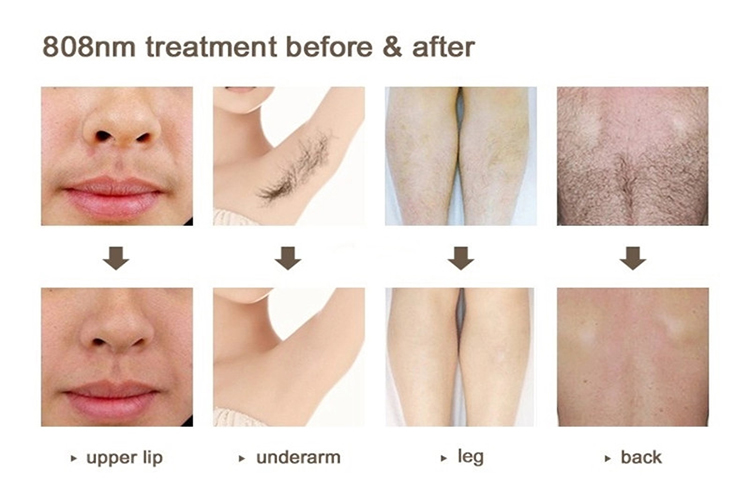 Contact Us
Contact: Annie
Phone: 0086-15902095923
Tel: 0086-15902095923
Add: Guangzhou City,China.