HIFU SMAS Face body vaginal/Ultrashape/Liposonix system
SW-V11 Hironic Non-invasive HIFU vaginal tightening vagina rejuvenation beauty equipment
Vaginal tightening
Vaginal rejuvenation
Non-invasive treatment
Painless
SW-V11 Hironic Non-invasive HIFU vaginal tightening vagina rejuvenation beauty equipment
Theory:
Working Principle Vaginal HIFU using the latest achievements of the most advanced ultrasound study, the use of ultrasound energy focused features, the energy precise focus in the required depth, highly focused energy waves vaginal internal organization focused at generating protein coagulation reaction to the freezing point as the center four weeks to generate tension, while freezing point as the center began to radiate rebirth of collagen, elastic double strengthen care site. Non-invasive way to treat, improve vaginal wall, a comprehensive solution to the problem of vaginal relaxation, while activating collagen layer restructuring and regeneration, effective change vaginal elasticity problem. Is the best, no wound / No recovery / no need multiple treatments to enhance the privacy of the compact program! .
Function
1. potent firming effect to improve sexual life
2. private lubrication of incresing secretion and eliminating dryness
3. imprving private sensitivity by cell regeneration for reaction enhancement
4. comprehensive improvement of private health and reducing infection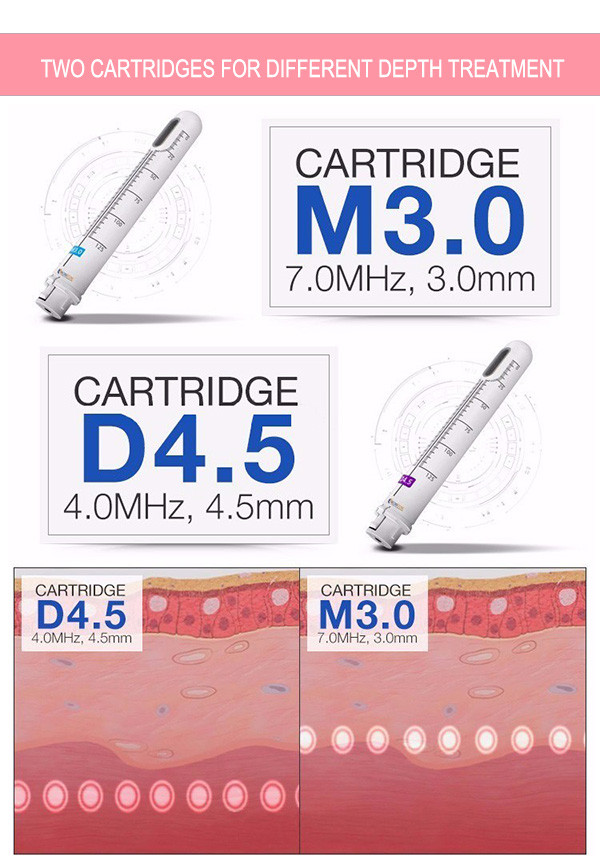 Advantage
1. The system uses the latest advanced technology called HIFU, short for high intensity focused ultrasound.
2. The equipment has two different working heads for different operational effect:
-3.0mm is for the dermis layer;
-4.5 mm is for the SMAS layer;
3. The vagina tightening HIFU system is totally non-invasive and safe.
4. The equipment is remocable, so it suits different occasions.
5. It has presice depth adjustment system.
Features
Enough penetration depth, powerful firming
No pain,no vacation period
Savely,one head foreachperson to avoid cross-infection
Precise depth adjustment system
Contact Us
Contact: Annie
Phone: 0086-15902095923
Tel: 0086-15902095923
Add: Guangzhou City,China.