▲Plasma Pen Lifting/Plasma shower skin rejuvenation
SW-B1316 acne removal anti aging cool plasma face lifting facial cleaning face spots removal jet plasma lift system
Jett plasma
Eyebag Eyelid correction
Epidermal pigmentation
sagging improvement
SW-B1316 acne removal anti aging cool plasma face lifting facial cleaning face spots removal jet plasma lift system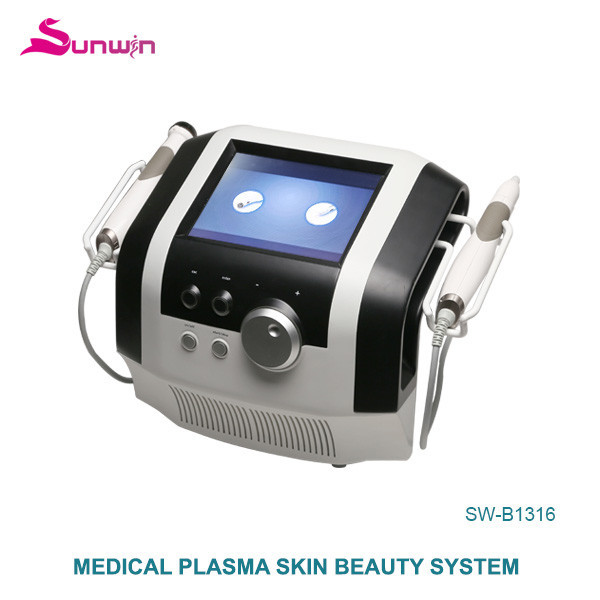 How Plsma skin device work?
At the right distance from the skin ionises the oxygen and nitrogen in the air to create a small electrical arc,similar to a tiny lightning bolt.
It use the difference in voltage between the device and a person's skin to generate a small electrical arc
or plasma discharge and aporizes liquid in the skin.
It only damaging very specific cells, thereby encouraging new cell growth and renewal of larger areas.
In general:
Our plasma device CR-B1316 provides a non-invasive skin tightening procedures, offering minimal disruption with incredible results.
The hand piece works by producing a micro-millimeter sized pulse of "plsmatic lightning" from the probe on to the skin, which then superficially evaporates and cause the immediate surrounding area of skin to contract.
Jet plasma is a medical cosmetic device for skin rejuvenation that uses plasma to revitalise the dermal tissue from deep within. Jet Plasma is more advanced than any other skin rejuvenation treatment available and is already highly acclaimed amongst medical experts because it is simple to use, effective, safe and pain-free. Age Jet promises rehydrated skin that is firmer and more radiant, wrinkles are reduced and dark spots banished. Age jet is a specialist skin treatment method for small, exposed areas like the face and hands.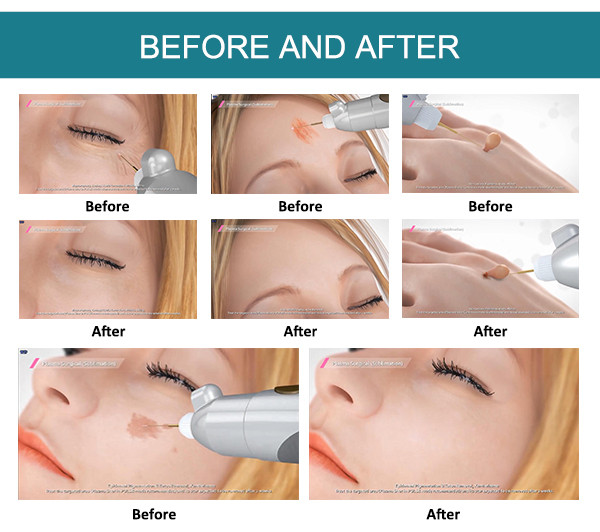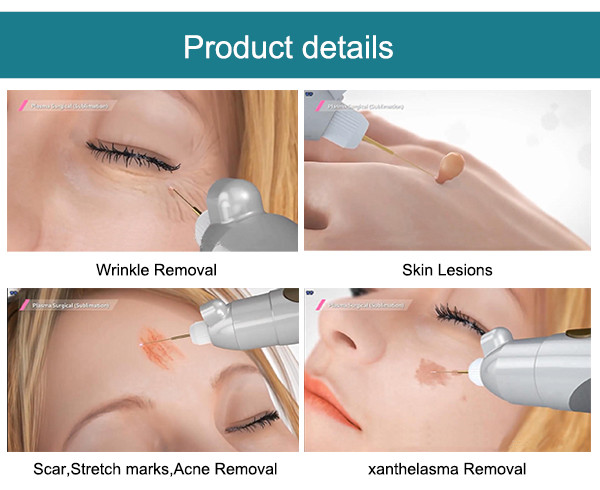 Non-invasive skin tightening with especially great results on the eyelids
Treatment areas can include
ü Upper and lower eyelids
ü Lips(smokers lines)
ü Crows feet, Forehead, Crepey neck
ü Jowls, Stomach, Knees
Application:
ü Belpharoplasty, Eyebag/Eyelid correction
ü Acne care
ü Epidermal pigmentation
ü Skin regeneration, lifting
ü Wrinkle, sagging improvement
Technology Parameter
MODEL:




SW-B1316

Product Name:




Medical pasma

jett plasma shower skin beauty system




INPUT:




AC220V-230

V 50/60Hz AC100V-110V 50/60Hz




Handle

:




Plasma shower+Plasma jet




PACKING SIZE(cm):




42 x 54 x 42CM(carton)
Contact Us
Contact: Annie
Phone: 0086-15902095923
Tel: 0086-15902095923
Add: Guangzhou City,China.