▲Oxygeneo/facial spa/Hydro Facial Cleaning Series
SPA40 Portable Glowskin O+Facial Skin Care and Rejuvenation Oxygen Beauty Anti Aging Wrinkle Removal Machine
Oxygeneo
Hydra facial
Oxygen injection
Face lifting
SPA40 Portable Glowskin O+Facial Skin Care and Rejuvenation Oxygen Beauty Anti Aging Wrinkle Removal Machine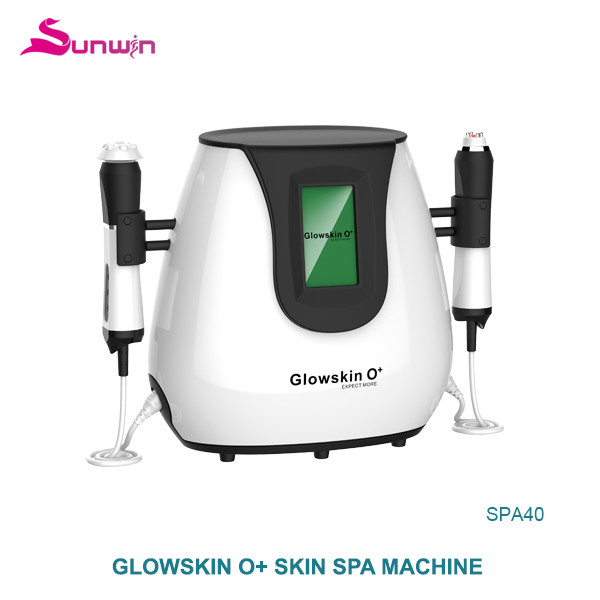 THEORY
Glowskin O+ carbon oxygen beauty machine takes its inspiration from natural hot springsknown for inducing skin oxygenation.
By simulating this effect, triggers a body response that sends oxygen to the treated area. At the same time exfoliates the skin and creates an optimal environment for infusion of essential nutrients both during and after treatment.
The ability to layer Radio Frequency induces collagen and elastin regeneration in the dermis layer, which leads to smoother and tighter skin and a reduction in fine lines and wrinkles.
FEATURE
1. Powerful additional features, detoxifying pen, bio wrinkle, and safer effects.
2. High-tech processing technology, operation is more accurate and simple, water and oxygen can be fully integrated.
3. Water and oxygen pressure treatment treat different parts and skin ages.
4. Ultra-cold device for more stable performance and higher safety factor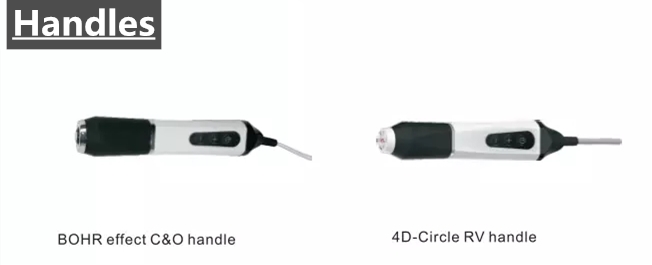 FUNCTION
Skin whitening,improve the skin dull,dark yellow.

Stimulate skin tissue and hair follicles,Anti-aging skin,improve skin elasticity.

Deep cleaning.

Deeply infusing.Hydrating and renew of the skin.
Contact Us
Contact: Annie
Phone: 0086-15902095923
Tel: 0086-15902095923
Add: Guangzhou City,China.